Actor Dhanush is one of the growing superstars in the cinema industry. In recent times, he has developed in both Bollywood and Hollywood. There are many fans of him all around the world. His latest film is Maaran is going to stream on Disney Plus Hotstar.
He was married in 2004 to Aishwarya. She was the daughter of Kollywood superstar Rajinikanth. He has two sons. They had successfully completed the 8 years of their anniversary.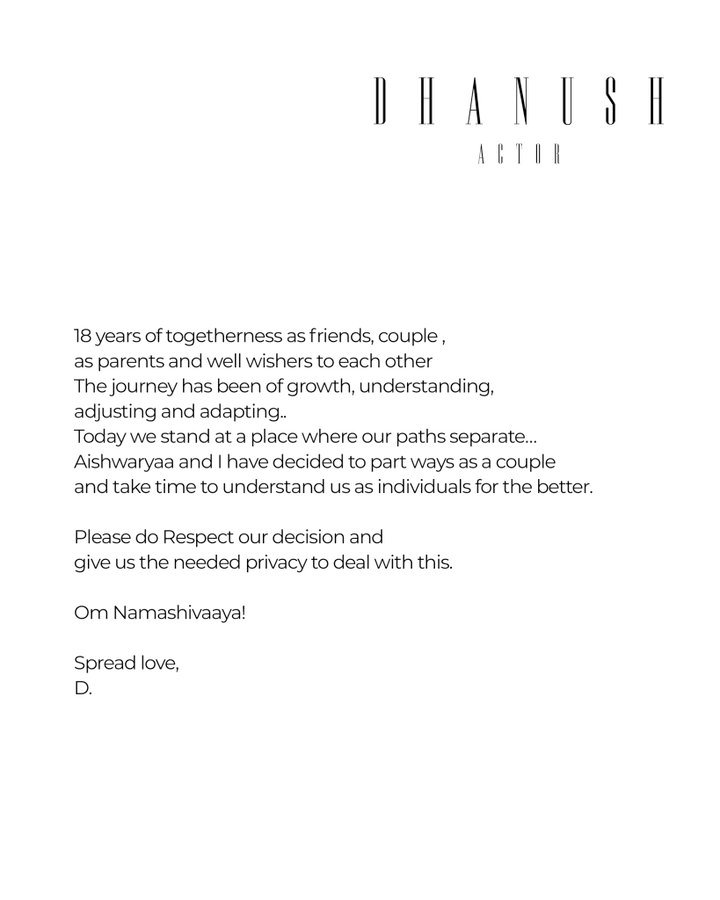 But shockingly Dhanush officially announced that he will divorce his wife and both of them planned to live a separate life. All the cinema world is in shock mode after hearing that.
He didn't the reveal thee reason for this. But soon the reason will be revealed. Stay tuned for further updates.