Annaatthe Foreign Record: Annaatthe has become the highest-grossing Tamil film abroad. Annaatthe is a film directed by Siva and starring Rajini. The film is set to release on November 4 and is produced by Sun Pictures. The teaser, trailer, and lyrics of the film have all entertained the fans.
The film will be released in all the states including Tamil Nadu, Andhra Pradesh, and Karnataka. Thus it is said to be released in more and more theaters in India. Meanwhile, 'Annaatthe' has achieved the record of being the highest-grossing Tamil film in foreign theaters. This was officially announced by Sun Pictures.
Annaatthe Movie Leaked: Rumour or True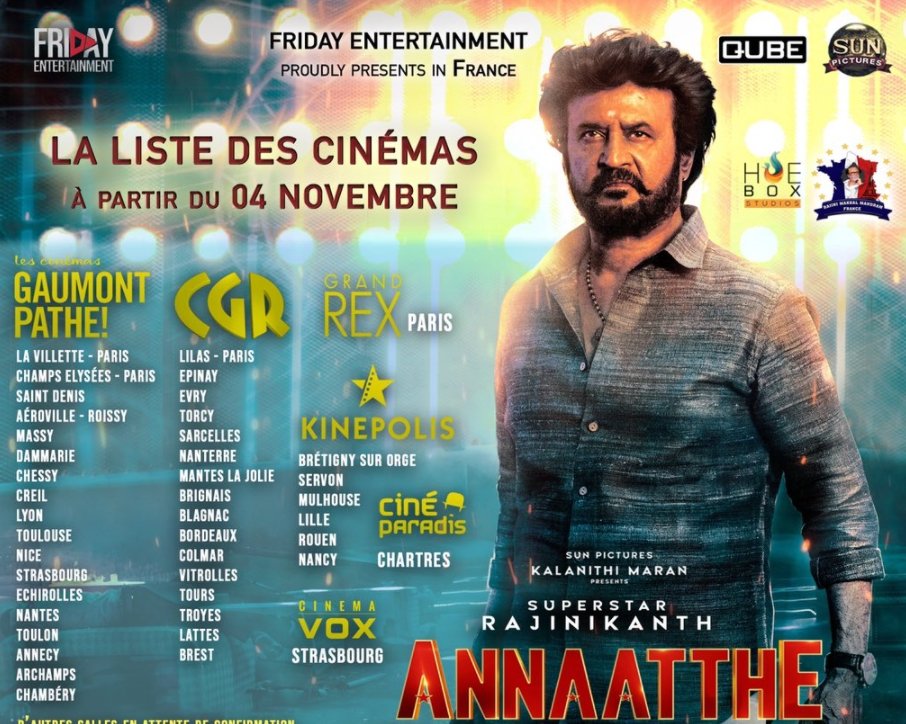 Annaatthe Foreign Record
Sun Pictures in their recent tweet about Annaatthe New Record in Foreign Countries 'Annaatthe' has the highest number of Tamil movies released abroad so far. More than 1100 more".
Ticket booking in Tamil Nadu has been completed in various theaters within a few hours of its launch. So many theater owners are happy. Stay tuned for further updates about Annaatthe movie.