BasicOps Appsumo: Collaborate with your team using real-time project management tools. Sharing project updates across different tools can feel like you're playing the telephone game with your coworkers. Your team can't figure out what needs to be done to move projects forward if they're working with a bloated tech stack.
BasicOps is designed with collaboration in mind, so you can always chat with team members and keep the natural workflow going. Keep up with the conversation using comments, replies, and mentions in the discussions tab. You can also share links and attach files from Google Drive or Dropbox. You can even add a review process into your discussions, which lets your team review projects and record any decisions.
Click Here to Buy BasicOps Appsumo Lifetime Deal for $49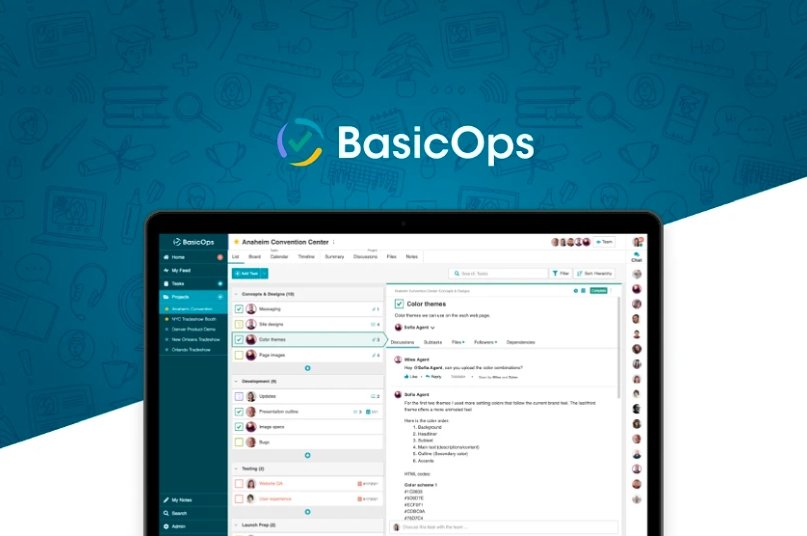 This tool also integrates with Slack, Google Calendar, and Zoom, so it's always a breeze to stay in touch with your team. Visualize progress with an organized feed that keeps your team up-to-date on projects, discussions, and individual tasks. Your BasicOps feed shows you the most recent activity and highlights important updates you haven't checked yet.
Plus, you'll be able to filter your feed to show specific activities you want to see, like mentions, replies, and unread updates. Using the built-in notes feature, you can create, assign, and follow up on action items from meetings in real-time. Organize notes using standard formatting tools like a bullet and numbered lists, hyperlinks, bold, italics, or underlined fonts. You can use the check mark tool to automatically turn action items into project tasks and assign them to team members.
Create a timeline to stay on top of weekly progress, set task dependencies, and ensure work is finished on time. When you launch a new project, calculate ideal timelines using algorithms that set start and end dates for your tasks. You can also arrange tasks by dragging them around the timeline, and BasicOps will highlight potential roadblocks or any inconsistencies.
Navigating your product roadmap doesn't have to feel like a digital escape room. With BasicOps, you can keep your team in the loop on every project with real-time collaboration and task management.
Click Here to Buy BasicOps Appsumo Lifetime Deal for $49
Plans & features
Lifetime access to BasicOps
All future Professional Plan updates
No codes, no stacking—just choose the plan that's right for you
You must activate your license within 60 days of purchase
Ability to upgrade or downgrade between 3 license tiers
GDPR compliant
Only for new BasicOps users who do not have existing accounts
60-day money-back guarantee. Try it out for 2 months to make sure it's right for you!