Bigg Boss Season 5 Date and Contestants: Bigg Boss is a famous reality show conducted by Vijay Television. Bigg Boss is a grand show available in Tamil, Telugu, and other languages. Actor Kamal Haasan is conducting the show in the Tamil language. This will be the fifth season of Bigg Boss.
The first season was premiered on 25 June 2017. While the upcoming fifth season of the show is planned to launch in June 2021. But due to the second wave of the coronavirus pandemic, the TV show has been delayed. The show organizers are planning to start season 5 in October 2021.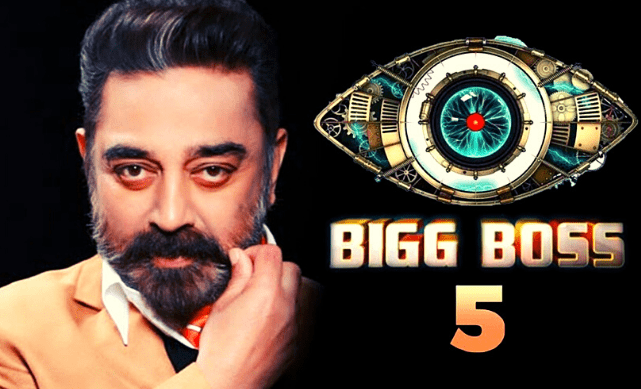 There are rumors that Kamal Haasan will not host the fifth season. Because he is deeply involving in politics. So Simbu will host the show. But all the news is fake. Kamal is going to host this season.
Bigg Boss Season 5 Date
Bigg Boss 5 is expecting to launch in October 2021. The release date promo will be released this month by Vijay television. The show will be conducted for 90 days.
Bigg Boss Season 5 Contestants
These are the expecting contestants to take place in the Bigg Boss season 5 But the official confirmation has not been received from the team.
Sunita
Ashwin
Actor Azeem
Actress Radha
Radha Ravi
Lakshmi Menon
Sona
Lakshmi Ramakrishnan
Poonam Bajwa
Mansoor Ali Khan
RJ Vinoth
Darsha Gupta
Pavithra Lakshmi