Onlive Appsumo: Event organizers spend a lot of time on the backend of their event platform to ensure that the frontend is impactful for attendees. With Onlive, you get every tool you need to create a successful engaging online event from a registration website and virtual event platform to a streaming studio and attendance checker.
Make your attendees' first impression of your event a great one by building a customized branded registration platform where they can get information and register in a few clicks. Onlive's modular design gives you access to templates that stand apart from the crowd of event registration sites.
Click Here to Buy Onlive Appsumo Lifetime Deal for $79.00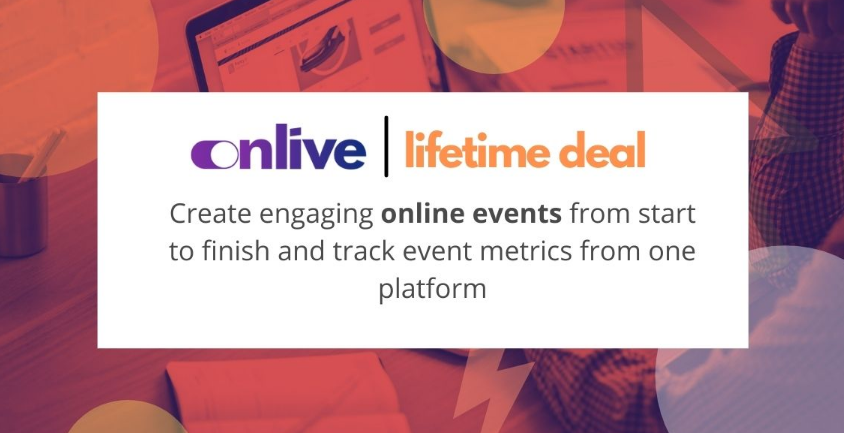 And you can use advanced features for form building such as segments and conditions to collect all the guest info you need in a way that makes sense for you. Host interactive sessions with up to 19 speakers using Onlive's live streaming studio and stream high quality streams directly to the virtual platform without having to embed links.
Click Here to Buy Onlive Appsumo Lifetime Deal for $79.00
Get ready to create an engaging experience for attendees with Q&As polls and surveys all in the Onlive studio. Guests will view the live streams from a desktop platform where they can engage with other attendees and exhibitors through posts video calls and messages.
Reporting is a must for evaluating the success of your event and monitoring the touchpoints guests have with content sponsors and exhibitors. That's why Onlive lets you capture essential data from registrations revenue stream turnout referral sources and registrations by country.
Now you don't need separate platforms for building a registration website and event platform streaming communication and analytics because Onlive does it all! Manage the different moving parts of your event and collect data to make the next one even better!