SmartTask streamlines communication, information, and project management on one single platform.
SmartTask is best for Project managers, salespeople, and operations teams looking to get on the same page and boost efficiency.
Click Here to Buy SmartTask Appsumo Lifetime Deal at $49
Whether you're managing ad hoc tasks or overseeing a project that passes through multiple stages, there's a view for everyone. (You get a view! And you get a view!)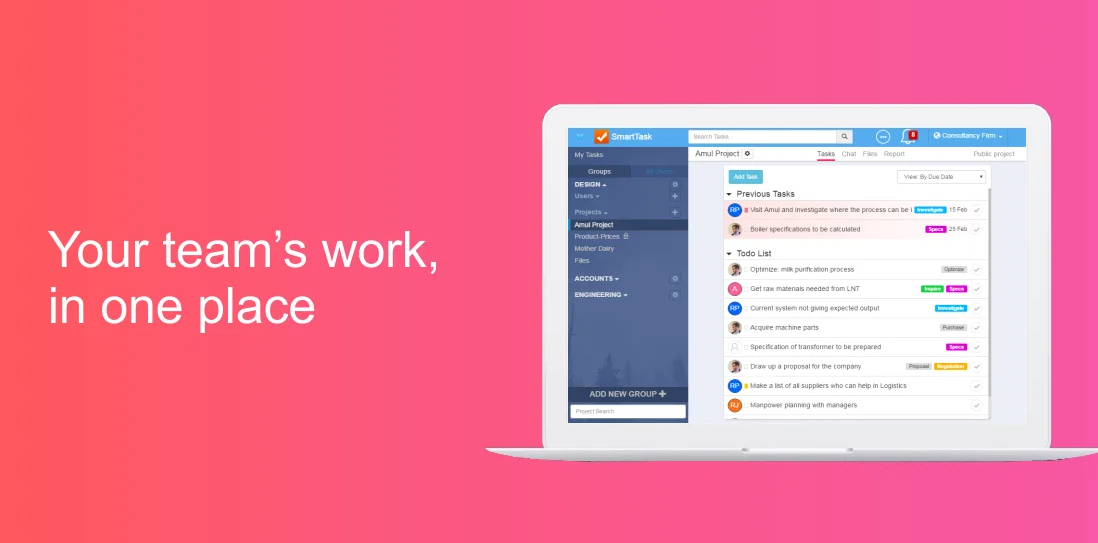 SmartTask understands that different teams have different goals, allowing you to utilize the interface view that best suits the work you do.
And because time management is essential to your entire workflow, you can keep track of all your meetings and deadlines using the Calendar view.
The Portfolio feature allows you to have an eagle-eye view of all the projects in progress and their predicted completion dates.
Click Here to Buy SmartTask Appsumo Lifetime Deal at $49
SmartTask also lets you customize your workflow, so you can maximize your team's productivity without getting bogged down by rigid templates.
SmartTask is the all-in-one work management tool that takes care of the little things, so you can focus on growing your business.
SmartTask Features
Lifetime access to SmartTask Premium Plan
You must redeem your code(s) within 60 days of purchase
All future Premium Plan updates
Stack up to 10 codes
GDPR compliant (partner verified)
Only for new SmartTask users who do not have existing accounts