Much awaited TN Assembly Election is over one day back, and the restrictions for the preventing measures of covid is started already in the state capital. Recently, the country has seen heavy rise in Covid cases, its nearly a lakh of positive cases in a single day. Doctors were continuoulsy creating the awareness to people for taking the vaccinations for the covid with support of Government.
Chennai Corporation Door to Door Checking for COVID Vaccines
Now, the Chennai Corporation has taken serious measures for the vaccination by door to door and Home to Home Checking. If the individuals have symptoms, they will be shifted to the hospital immediately, officials said. Also it has been found that the recent Covid second wave mostly infecting the people age group of between 30 to 49 years. So Corporation officials said, the people above 40 years should take the Covid Vaccines without delay.
Along with Chennai, now Madurai city has imposed strict protocals as the positive cases as the city has nearly 700 active cases. Also the city has blocked the streets with corona cases for the commoners.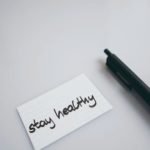 With the Election rallies, parties gatherings and people started going all over now, the country will now see the real increase in the positive cases of Covid.
So its everyones responsibility to stay home ! stay safe and healthy!!