Nellai siva, tamil comedian basically from tirunelveli and started his acting career in the year 1985. His first film was Aan Paavam and he worked in more than 500 movies as comedian and as supporting actor. His famous movies are Vetrikodi kattu, Winner, Thirumalai, Miruthan, Thoranai, Winner are name a few.
Nellai Siva Movies
Nellai Siva is famous for his nellai slang and he has acted with almost all the leading actors like Vijay, Vijay kanth, Jayam Ravi, Vishal, Vikram and many others. Acting as supporting comedian role, his pair with Vadivelu and Vivek were more famous and notable scenes.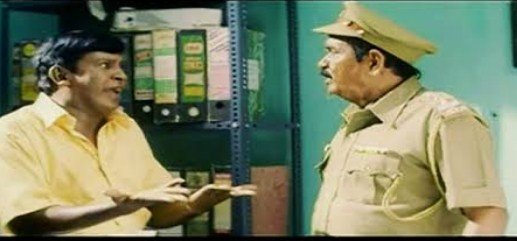 Sadly, the actor, 69 died due to heart attack in this home town tirunelveli. His last  movie was Paramapadham Vilayattu staring Trisha in lead role.
The popular comedy scene of Vadivelu and Nellai siva