DepositPhotos Review: Depositphotos is a well-established stock photo agency and it's amongst the top companies in the market. With over a decade's history of great customer service, they offer a large library of royalty free stock photos and wide pricing options to fit in everyone's budget needs.
Launched by Dmitry Sergeev in 2009, Depositphotos is now one of the most popular stock image sites with a library of over 60 million photos and 18 million vectors. They are well known for their discount offers, which they promote extensively on their own website and on AppSumo, and their excellent customer support. For Bloggers, Digital Advertisers, Web Designers, and Agencies, it is a great opportunity to buy AppSumo Depositphotos in a deal.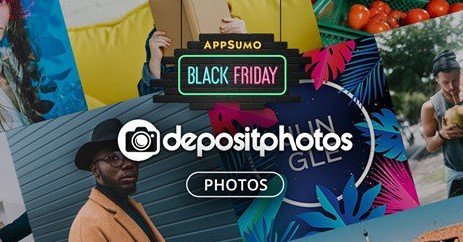 Depositphotos Pricing
Depositphotos offers 3 types of pricing plans: subscription-based, flexible, and on demand.
Base Plan: 75 images/month – $62/mo or $629/yr 150 images/month – $89/mo or $899/yr 750 images/month – $179/mo or $1799/yr
Flexible Plans: 10 images/month – $10/mo 25 images/month – $25/mo 50 images/month – $50/mo 100 images/month – $100/mo
Demand Plan: 10 images – $44 25 images – $89 100 images – $269
Depositphotos: Pros and Cons
Pros
The massive repository of images, vectors, and icons High-quality images No limit to how many images you can download per day Advanced search engine which allows you to filter images by category, size, resolution, photographer, etc. You can even do a reverse image search. Excellent customer support (phone, live chat and email) RELATED  Kindle Oasis Review: Amazon's New Premium E-reader
Cons
No free trial. There is a collection of free images on the site, but they are nowhere near as good as the paid images. No custom packages
Verdict
If you'd like your website to truly stand out, you need to use images that are different and unique from the generic images used by other users in your niche. Grab your visitors' attention as soon as they land on your site with high-quality images and vectors from Depositphotos.