Doctors treated a boy by showing actor Vijay's Bigil Movie: An interesting incident has taken place in Chennai Government Hospital. A boy who was injured in an accident and was in pain was treated by the doctors after showing the movie Bigil starring actor Vijay. This has excited Vijay fans.
Actor Vijay, the protagonist of the blockbuster, has a huge fan base from children to the elderly. The boys of this age, especially the youth, are celebrating Vijay. It has now been revealed that the boy, who was battling blood wounds in the accident, was treated by doctors by showing a movie of his favorite actor Vijay to calm him down for fear of being injected.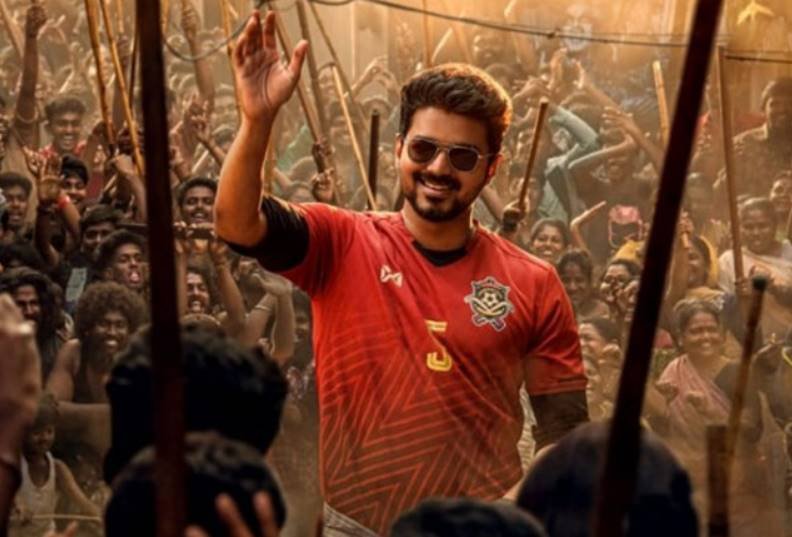 Sasivarshan, a 10-year-old boy from Mylapore Ganesapuram in Chennai, went shopping with his uncle Arvind on a motorcycle last Tuesday night. The boy, who was sitting in the backseat, fell asleep on the road while they were traveling on Patullos Road near Annasalai. The boy was rushed to the government hospital in Rayapettai with severe injuries to his forehead and face.
The doctors decided to sew him up because he had a serious wound on his forehead and tried to inject him first. But he refused to cooperate with treatment as he did not want to be injected in fear. No matter how hard he tried the doctors woke up not knowing what to do as he did not agree to the treatment.
Jinnah, a volunteer who was on night duty at the time tried to pacify the boy. When asked by volunteer Jinnah what he likes about, the boy said, "I like actor Vijay very much and I am a big fan of his." The boy continues to talk about actor Vijay by forgetting the pain.
Following this, Jinnah showed Bigil movie to the boy on his smartphone. The boy, who forgot the pain and was treated by doctors who injected and then stitches while he was watching the movie.