Eeswaran Movie: Eeswaran movie is an upcoming film of Actor Silambarasan which going to hit screens on 14th January in Theatres. The film is directed by Susientharan.  It has been announced that Eeswaran will not be released on OTT outside India.
For this film, Simbu reduced his weight by 30 kg to bring his come back and good name among people. By seeing this appearance, the expectation of this film was high. This film will be a village family-based story.
In this situation, it has been announced that the Eeswaran movie will be released on the 14th of January. The promotional work for this film is in full swing. The film has been released in 400 theaters in Tamil Nadu alone.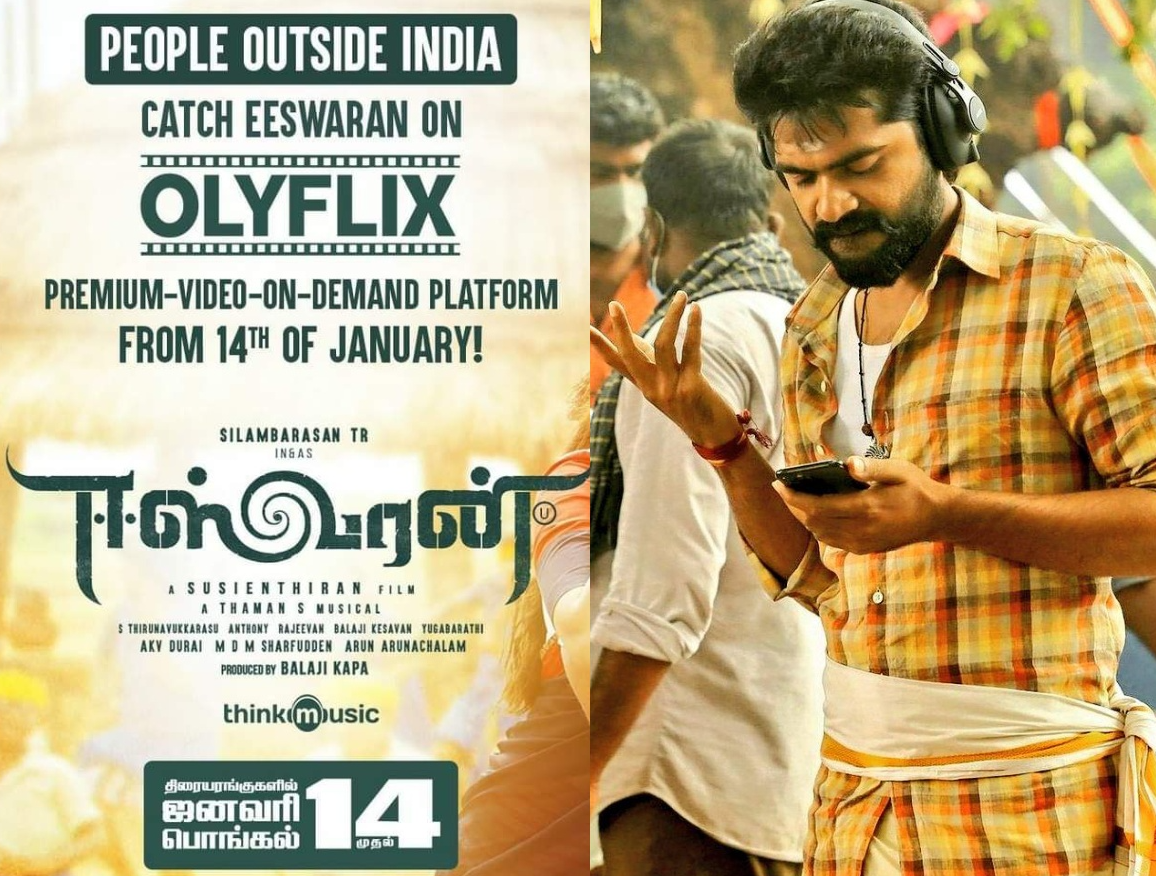 Meanwhile, it has been announced that the Eeswaran film will be released outside India by OTT OLYFILX, which is popular abroad. But the theater owners protested to release the film in OTT in Overseas.
They said that they will not release 'Eeswaran' if it is released on OTT. Despite the agreement, they announced that they will not cooperate for the film 'Eeswaran'.
Following this, the film crew held talks with the theater owners. The film crew has abandoned the decision to release the film on OTT outside India as no agreement has been reached.