The Government of Uttarkhand on Thursday, in a populist move, announced free electricity in the state up to a specific number of units. State Power Minister Harak Singh Rawat announced that the government had decided to provide discount to household consumers. As per the minister, the state has about 13 lakh domestic consumers who use anywhere between 100 to 200 units of electricity per month. The government has decided that those using up to 100 units per month will provided electricity free of cost, while those using between 101 and 200 units per month will get a flat discount of 50 per cent.
Rawat also said, "This will cost the state exchequer around rupees 400 to 500 crore annually, but it will provide relief to a large section of the state's population. The department was preparing the proposal to the Cabinet in its next meeting. The minister also rejected the speculation that the scheme is being introduced to check the Aam Aadmi Party (AAP) from taking root in the state, as free electricity and water are poll promises of the latter.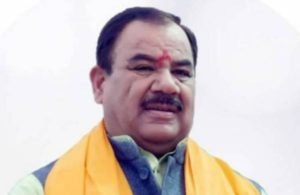 The minister said the move would primarily benefit consumers living in remote areas of the hill state. " Although electricity bill in Uttarkhand comes for two months, but the benefit of this scheme will be given on the basis of units consumed per month. That is, if someone gets a bill of 200 units in 2 months, then he will not have to pay any money, " the minister explained.
In another announcement, the minister stated that power consumers in dairy, horticulture and agriculture sector were till now categorised under commercial category. However, they will now be treated as domestic category electricity consumers and they can also avail the benefit of free or discounted electricity.
The announcement comes just months ahead of the scheduled Assembly elections in the state when the BJP will seek to retain the power.