On this day Mother Ganga was descended on the earth. This festival will be celebrated this year on 20 June 2021. Devotees takes holy dips into the river Ganga as it is believed that a dip in the the holy river ganga washes away all past and present sins.
Taking Bath in the Ganges on this day is very beneficial. This festival is very popular in Uttatkhand. For this festival every person in the state should put a door leaf at the main door of his house. All the hindus will workship the goddess Ganga.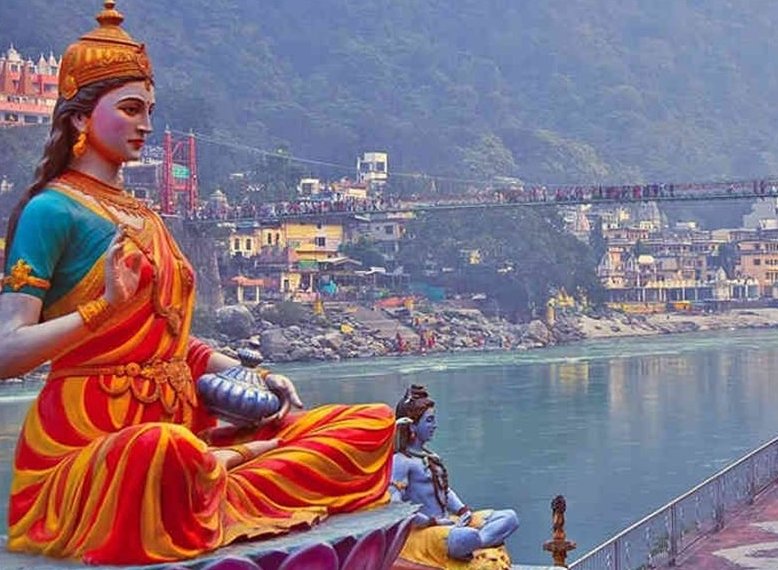 All hindus beleive that Goddess Ganga born to the Earth on Dashami in the month of Jyeshtha to free the souls of Bhagiratha's ancestors from a curse. Ganga Dussehra is a major festival of Hindus which is celebrated on the month of Jyeshtha Shukla Dashami
Ganga Dussehra Tithi
The Dashami Tithi begins at 18:45 on Jun 19, 2021, and ends at 16:21 on Jun 20, 2021
Hasta Nakshatra begins at 21:38 on Jun 18, 2021, and ends at 20:29 on Jun 19, 2021
Vyatipata Yoga begins at 05:03 on Jun 18, 2021, and ends at 02:47 on Jun 19, 2021
Ganga Dussehra Rituals
Devotees wake up early in the morning and take a dip in the holy waters of Ganga and read the Ganga Stotra while standing in the Ganga and give alms as per their capacity to the poor people to earn virtue and stay blessed
However, in the evenin, devotees also perform Ganga Aarti and offer flowers, Diya, betel leaves, fruits, and sweets to the sacred river
Devotees also perform meditation at the bank of the Ganges.