Mother's Day being celebrated every year widely on many countries on second sunday of May. Though it is not a public holiday, for many people it is a very big day to show their love and affection towards their mother. They celebrate it by giving gifts, family get together, going for picnics and other local places with their family. But this year with covid lockdowns and rise in covid cases, there are many other ways to surprise your family by staying home.
Mi Robot Vacuum mop P
One such new product is Mi Robot vacuum-mop P is an automated cleaning devise. Most automated cleaning robots are referred as Robot vacuum cleaners. The features of Mi Robot Vaccum-mop P are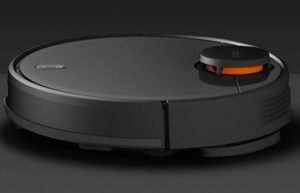 2 in 1 sweeping and mopping function  –> Sweeping works with 550ml large dust                                       box and mopping works with 2 in 1 tank
2100 Pa Powerful Suction  –> With this powerful suction, it cleans dust and debris                                      completely and with less time.
Intelligent Multi Mapping and Route Planning –> it easily deals with the difficult                                          surroundings and scans the entire floor.
Automatic Recharge and Resume –> No need of any assistance for charging and                                        resume from the breakpoint after charging. When the                                              battery is low, the robot itself move to the charging and                                          charge itself.
Smart App control –> With purchasing any addtional accessories, the cleaning and                                    restricted areas can be controlled by the app setings.
12 High-precision Sensors –> Device powered with anti-drop and anti collision                                          sensor.
Maintainence of Robot Vaccum-mop P
Though the cleaning of floor is noise less and hassle free, the maintenance of the device is very important for the device to function efficiently. The maintenance factors includes –
Emptying out the vacuum bin after every few runs
Cleaning and untangling the brushes periodically
Filling water in the reservoir for mopping and
Washing and drying the mop cloth every now and then.
Apart from this Vaccum cleaner, there are other types of household robots for doing swimming pool  cleaning, for gardening, folding clothes, cleaning windows and air ducts.
Price of Mi Robot Vaccum- mop P
The price of the mi Robot Vaccum-mop P Black is Rs. 24,999. This multi tasking vacuum cleaner will make the Mother's Day beautiful and special. Mother's Day is the celebration of Mothers, motherhood, maternal bonds. Even if not by gifts or any special plannings, lets make it special by heartwarming wishes and hugs.
Happy Mother's Day!!