Gokulashtami Festival 2021: Krishna Janmashtami also known simply as Janmashtami or Gokulashtami. This is an annual Hindu festival that celebrates the birth of Krishna who the eighth avatar of Vishnu. It is an important festival particularly in the Vaishnavism tradition of Hinduism.
According to the Hindu lunisolar calendar, the eighth day of the Krishna Paksha (dark fortnight) in Shraavana is celebrated as the Krishna Jayanthi. This year the festival is celebrated all over the country on August 30 and 31.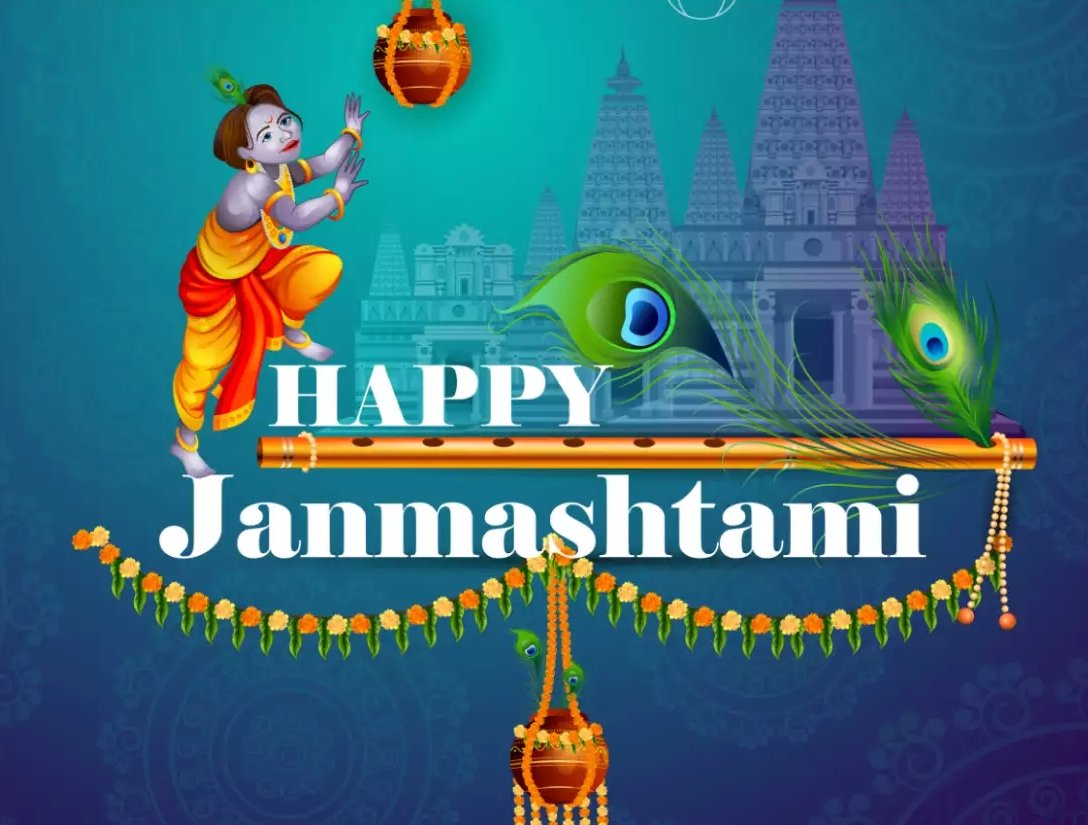 Krishna Janmashtami wishes | Gokulashtami Festival 2021
This Janmashtami, may Lord Krishna bless you and your family with peace, and happiness. Happy Krishna Janmashtami!
May all your desires come true and may Nand Gopal shower his blessings on you and your loved ones! Happy Janmashtami!
May Lord Krishna come to your house this Janmashtami and light the lamp of happiness! Happy Janmashtami!
May Lord Krishna grant you everything you wish for. My best wishes will always be with you and your family. Happy Krishna Janmashtami!"
Wishing you and your family a very Happy Janmashtami. May the Lord bless you all with health, joy, prosperity, and happiness in your life.
Krishna Janmashtami 2021: Shubh Muhurat (Timings)
Janmashtami Tithi: 30 August
Nishita Puja Time: 11:59 pm, 30 August to 12:44 am 31 August
Dahi Handi: 31 August, Tuesday
Ashtami Tithi Begins: 11:25 PM on 29 August
Ashtami Tithi Ends: 1:59 AM on 31 August
How to Celebrate Krishna Jayanthi Festival in Southern India
In Kerala, people celebrate in September according to the Malayalam calendar. In Tamil Nadu, people decorate the floor with kolams (decorative patterns drawn with rice batter). Geetha Govindam and other such devotional songs are sung in praise of Krishna. In Andhra Pradesh, recitation of shlokas and devotional songs are the characteristics of this festival.
Popular south Indian temples dedicated to Krishna are Rajagopalaswamy Temple in Mannargudi in the Tiruvarur district, Pandavadhoothar temple in Kanchipuram, Sri Krishna temple at Udupi.
How to Celebrate Krishna Jayanthi Festival in Northern India
Janmashtami is the largest festival in the Braj region of north India, in cities such as Mathura where Hindu tradition states Krishna was born, and in Vrindavan where he grew up. Vaishnava communities in these cities in Uttar Pradesh, as well as others in the state, as well as locations in Rajasthan, Delhi, Haryana, Uttarakhand, and Himalayan north celebrate Janmashtami.