Hit 2 Movie Review: Adivi Sesh's Hit: The Second case movie has released in theatres and received a positive response from the audience. Hit 2, is a Telugu film written and directed by Sailesh Kolanu with lead stars Adivi Sesh and Meenakshi Chaudhary.
Vizag city is stunned by the brutal murder of a young woman. Comes SP Krishna Dev(Adivi Sesh) to solve the case, he investigates the case and even nabs the man behind it. But in a tragic turnaround of events, Dev comes to know that the killer is someone else. Who is this killer? and How is Dev finding the Killer? For all that you need to watch the movie.
After the first part of the Hit movie for a blockbuster, the director Sailesh announced the second part on February 2021. The shooting of the film started on August 2021 and the movie released on 2nd December 2022. The running time of the movie is 118 minutes.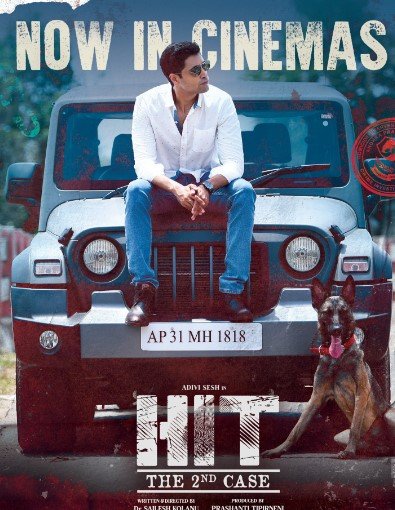 Hit 2 Movie Review
Meenakshi Choudhary done her role beautifully and her support to Sesh was amazing. The chemistry between them really beautiful and this will be enjoyed by the audience. Komalee Prasad gets a good role and surprises us in a serious role. Rao Ramesh was decent as a cop.
All the actions, conflict parts, and thrillers were narrated in the second half. Adivi Sesh has now become the master of thrillers and cannot put a foot wrong. The way he selects subjects in this genre is superb and HIT 2 gives him the best film to showcase his heroism and performance.
Hit 2 Movie is a good thriller drama which will satisfy every cinema lovers. Though the film starts in slow motion, Sesh carried the film very energetically and beautifully in the second half.