How to Celebrate Diwali within Home: Diwali is set to be celebrated across the country on November 4th. People around the world are facing various problems in their daily lives due to the spread of coronavirus this year. Diwali also known as the Festival of Lights not only brings joy and prosperity but also unites people.
During these parties, you should invite only the closest people to your home to celebrate this Diwali with the coronavirus infection in mind. Also, make sure that all guests wear face shields and maintain adequate social space. Here are the important things to keep in mind.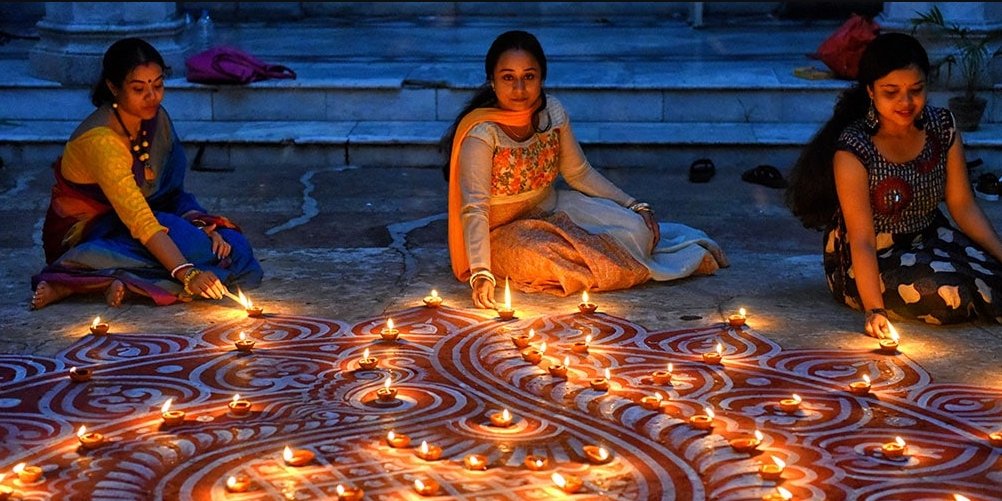 Delicious food and drinks are an important part of every holiday. This year, due to the spread of the coronavirus make sure you order food from a clean place or cook at home. Since this is a traditional festival healthy food can be cooked and served. Make sure your diet includes healthy fruits and vegetables.
Even if a casual decor is nice, the theme-based one is sweet. You can choose a specific theme for your party and ask your guests to dress accordingly. Wearing the same theme i.e. monochromatic clothes for your family and guests coming to your home will add extra charm. This will no doubt enhance the beauty of your festive atmosphere.
The festive celebration would not be complete without unique music. Make sure you compile a Diwali playlist before you start your celebration. The playlist should be a mix of some dance songs and some Diwali theme tracks and enjoy your Diwali.