NEW DELHI (Reuters) – India's industrial output fell at the fastest pace in over six years in September, adding to a series of weak indicators that suggests the country's economic slowdown is deep-rooted and interest rate cuts alone may not be enough to revive growth.
Annual industrial output contracted 4.3% in September, government data showed on Monday. It was the worst performance since a 4.4% contraction in February 2013, according to Refinitiv data.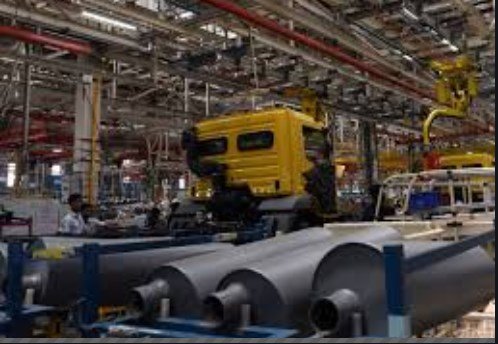 "A contraction of industrial production by 4.3% in September is serious and indicative of a significant slowdown as both investment and consumption demand have collapsed," said Rupa Rege Nitsure, chief economist of L&T Finance Holdings.
Earlier in the day, a government data showed that India's power demand fell at the fastest pace in at least 12 years in October, signalling a continued decline in the industrial output. Electricity has about 8% weighting in the country's index for industrial production.
Economists say that weak series of data could mean economic growth for July-September period will remain near April-June quarter levels of 5%, which was a six-year low. The Indian government is likely to release April-September economic growth figures by the end of this month.
India's fuel demand fell to its lowest in more than two years in September, with consumption of diesel to its lowest levels since January 2017. Diesel and gasoline together make up over 7.4% of the IIP weightage.