Iravin Nizhal Movie Review: Iravin Nizhal movie has directed by Parthiphan, Iravin Nizhal is slated to release on the 15th. What does that picture say? Let's see how it's made.
After the similar movie Serupu, Parthiban directed and starred in the film is Iravin Nizhal. Parthiban shot this movie in a single shot as a record attempt.
Parthiban has made the film Iravin Nizhal focusing on hunger, hunger-related problem, and his dark side in society. And do not sin under any circumstances. He is trying to tell what will happen if he does that.
The events of a 50-year-old man's various ages have been scripted and filmed in a non-linear manner. As 94 minutes and 36 seconds are shot in a single shot, the contribution of the actors is significant. They have faced various challenges significantly changing clothes and preparing for the next scene. However, since the film is non-linear, it would have been a comfort to them that the screenplay went before and after. That is why Parthiban filmed it like that.
How was the journey of Parthiban, who started his life as a boy who lost his mother and suffered without food, and rose to the level of financing cinema films? What is his mood? Why does he take that decision? Although there are scenes of that, they do not stress the moviegoers. But the character of financing the cinema and the scenes for it reminds one of a famous financier in the cinema industry.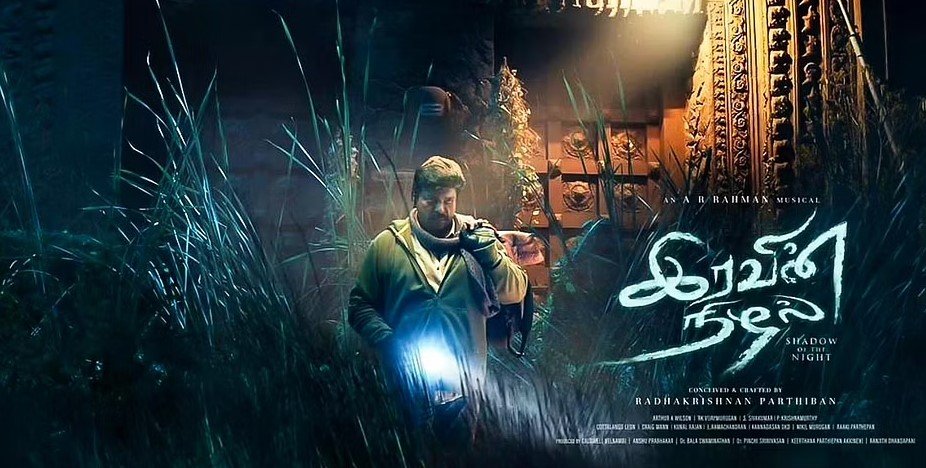 Parthipan's voice is mostly heard in this film! He keeps talking!! It is likely to tire the viewers.
The film is only 94 minutes and 36 seconds long, so there is no intermission. Because of this, Parthiban has made 20 minutes as the first half of how the film was made. The scenes in it are awe-inspiring.
And that, how hard is it to film in one shot? To what extent did the actors and technicians struggle? It instills in us that. Also, looking at the way the film was made, while watching the film, it seems that the film made with hard work can be appreciated even though there are many minuses in it. Parthiban is likely to use it as a strategy.
Rather than the importance of the story of this film, director Parthiban has focused more on completing the film in a single short for the sake of achievement. The contribution of 350 technicians has been crucial to his endeavor. The work of camera operator Akash and focus puller Rajesh-Shankar are especially commendable. Also, the role of the art director is very important.
Music composer AR Rahman has supported Parthiban's efforts and his dream. His music keeps the 96-minute film moving.