Mailbird Apsumo: Mailbird provides a clean, simple, and lightning-fast email experience for Windows 7, 8.1, 10, and 11.
With Mailbird you're able to:
Unify your email experience.
Do this by connecting your personal, professional, and educational institution accounts from Gmail, Yahoo, Outlook.com, iCloud, and any other IMAP/POP3 email provider in one place.
Remain "in the know".
See who is reading your emails, and how they are engaging with them with our email tracking function.
Click Here to Buy Mailbird Appsumo Lifetime Deal for $59.00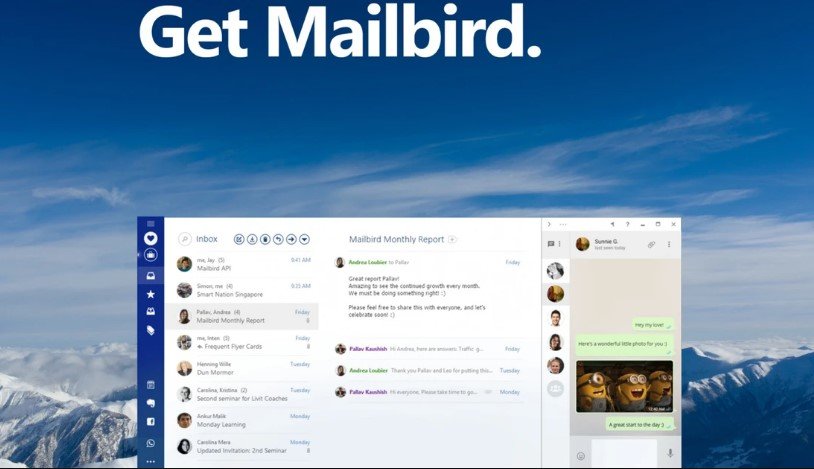 Worry less.
Change your mind after you click send? Don't panic. You can cancel sending an email in Mailbird.
Simplify your workflow.
Use our keyboard shortcuts, filters, quick action bars, and more to cut through the noise of your inbox.
In addition, you'll love our attachment search feature, it allows you to easily access your attachments in your unified inbox.
Feel understood.
By employing a Customer Happiness Team, we're able to prioritize understanding the needs of our customers, helping them achieve results. Fast.
Stay connected.
Access your favorite social apps like WhatsApp, Instagram, Facebook, and more.
Boost your performance.
Access the best productivity and business apps like Asana, Google Workspace & more
Note: Although Mailbird for Mac is on its way, this particular sale won't apply to the release.
Click Here to Buy Mailbird Appsumo Lifetime Deal for $59.00
Plans and Features
Lifetime access to Mailbird Plan
You must redeem your code(s) within 60 days of purchase
All future Mailbird Plan updates
Please note: This deal is not stackable
60-day money back guarantee, no matter the reason
Mailbird Plans
Supports unlimited IMAP and POP3 accounts
Supports unlimited Microsoft Exchange accounts
Seamless integration with Microsoft Exchange
Mailbird core features includes, Native Calendar, Attachment & Advanced Search, Contacts Manager +
Email Tracking
Personal social apps integration: like WhatsApp, Messenger, Instagram, Skype, and more
Business apps integration: Google Suite, Asana, Slack, Dropbox, MS Teams, and more