Masterchef Australia 13 winner: Season 13 of the culinary arts competition MasterChef Australia is over. The winner has been announced. The winner of MasterChef Australia season 13 is Indian-origin Justin Narayan
He has made everyone proud with this victory. In the Pressure Test, he won the trophy by defeating two finalists, Kishwar Chaudhary and Pete Campbell. After the victory, he thanked everyone who supported him on his Instagram post.
"Keep people close to you who trust you. Believe in yourself. Work hard. You will amaze yourself. Whoever reads this, remember that I love you." He wrote.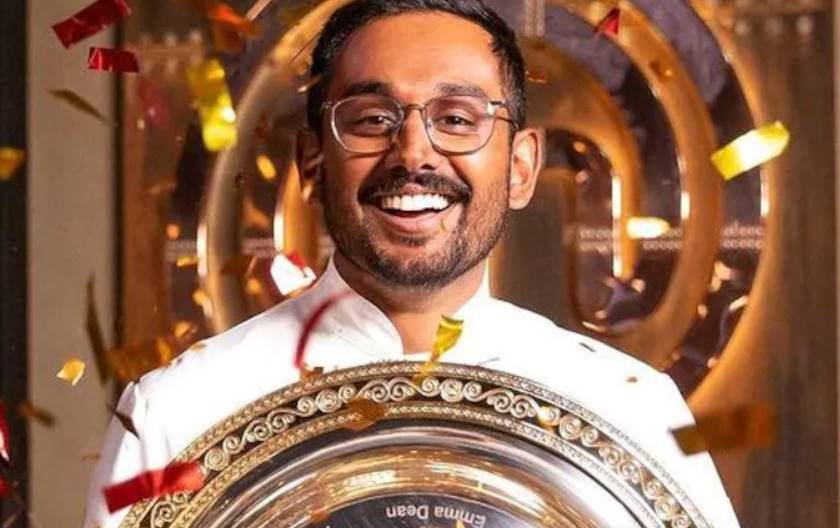 He also shared photos of the final episode. In terms of rewards, Justin is said to have received a $ 250,000 (approximately Rs. 1.86 crore) prize money along with the MasterChef trophy.
News of Justin's victory was also announced on Masterchef Australia's official Instagram page. The video also shared a video showing Justin's the joy and excitement he felt after winning the match.
"It is no exaggeration to say that Justin Narayanan is very happy now." Justin Narayan could not control his happiness and joy after he was declared the winner.
He said it was the greatest happy experience he had ever had. "A huge thank you to the judges and other contestants. It was the greatest experience of my life," he said.
MasterChef Australia's 13th season was the most popular season. There was a lot of talk about this show, especially in India. Apart from Justin Narayanan, another contestant of Indian-origin Debinder Sibar was also very popular among the fans on the show. Kishwar Chaudhary, one of the other three finalists, cooked many Indian and Bengali dishes to impress the judges during the event. Pete, the first runner-up, won $ 30,000 and the second runner-up, Kishwar, got $20,000.