Modern Love: Mumbai is one huge love story for all Mumbaikars, and the presentation gathered together six stories of people from all cultures, ages, and genders in a beautiful combination to celebrate love.
Hansal Mehta, Vishal Bhardwaj, Alankrita Shrivastava, Dhruv Sehgal, Shonali Bose, and Nupur Asthana, among others, have put forward their own distinct perspectives in these stories, making them relevant to a wide variety of viewers.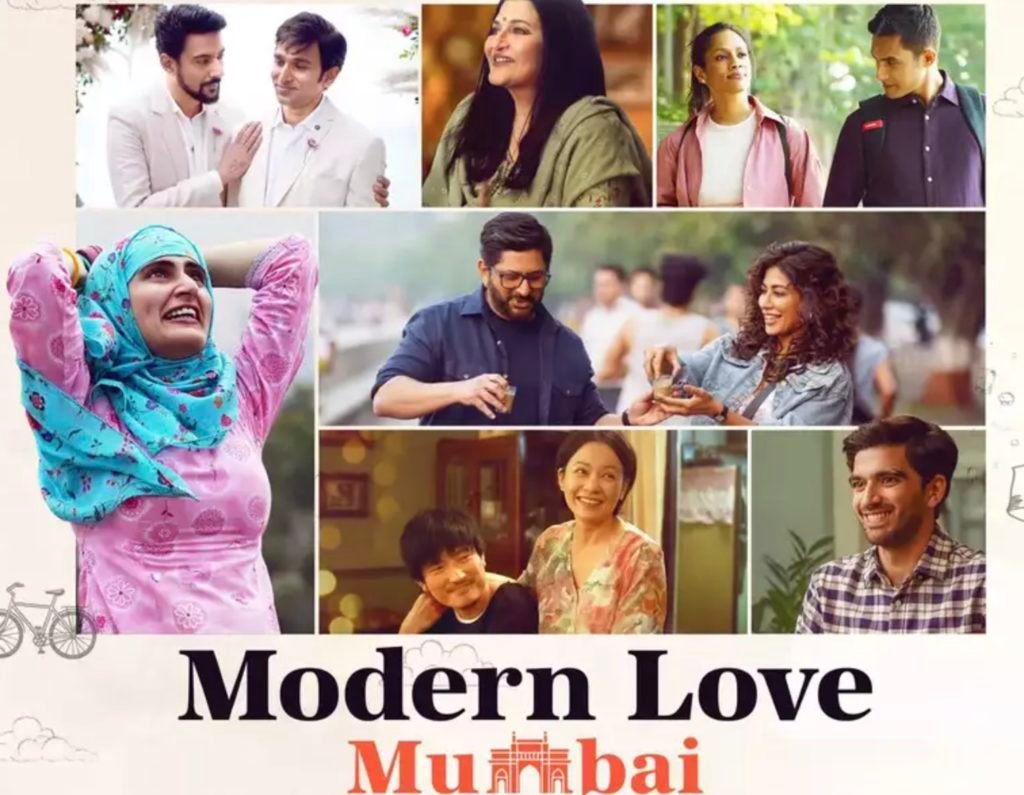 Modern Love Mumbai has 6 unique yet universal stories set in the city of dreams: Mumbai, and is the Indian rendition of the Prime Originals: Modern Love.
You can download it from Pirate Bay and watch it after you're done with our review.
Now, let's check each of its episodes and see how they were.
1: Raat Rani
Shonali Bose tells a quirky but touching story about self-love and independence, and Fatima Sana Shaikh excels as a young Kashmiri lady who is abandoned by her husband.
Shaikh's portrayal of Lali in the program might be one of her greatest, as she masters the Kashmiri accent and enthralls you with her amusing yet tragic narrative.
Lali develops freedom and learns to love herself when she decides to ride her bike across the Bandra Sea Link. She doesn't even long for her husband to come back any longer because she is finally free!
2: Baai
The plot centers around Manzu, a gay guy, and his inability to be himself in front of the woman he loves the most, his grandmother, Baai.
The tale is one of the finest of the bunch, and the entire crew has done an excellent job writing and presenting it. Several tiny moments in the novel will tug at your heartstrings.
Manzu then begins to cry while laying on Baai's lap, and Baai inquires as to what is wrong. The story's conclusion is both emotionally charged and wholesome.
3: Mumbai Dragon
Vishal Bhardwaj tells a cultural tale that has rarely been told in mainstream media. Bhardwaj depicts the story of an Indo-Chinese mom who is deeply concerned about her son's connection with a girl from another culture.
Yeo Yann Yann's performance is exceptional, set against the backdrop of how Chinese immigrants in India experienced the Sino-Indian War in 1962.
The narrative as a whole demonstrates how Mumbai brings together people from all walks of life.
4: My Beautiful Wrinkles
Dilbar Sodhi is a 60-year-old woman who lives alone and spends time with her friends playing cards from time to time.
She catches the interest of a 20+-year-old man who confesses his love to her.
Of course, Dilbar is rattled at this confession and stops meeting this young boy. But, she soon learns to deal with her own baggage from the past and rediscovers life from a new perspective even when she is so old.
5: I Love Thane
Dhruv Sehgal offers the audience a love story straight from Thane's streets. It's a story about how opposites attract, and Masaba Gupta and Ritwik Bhowmik both provide strong performances.
It depicts the narrative of Saiba, a 34-year-old career-oriented lady who tries to find love by swiping right on dating apps.
Parth crosses her path, and the two hit it off right away. It's a sweet, romantic love story that's not too cliched and absolutely realistic.
6: Cutting Chai
Nupur Asthana's narrative is about a writer who has been unable to finish her manuscript and is frustrated because her spouse is unwilling to assist her.
Asthana's narrative is distinct from the other stories on the list, and the performances of Arshad Warsi and Chitrangda Singh further add to the whole experience.
It's a novel spin on the tired story of a woman who must sacrifice her job for her family.
Final Verdict
The fact that Modern Love: Mumbai doesn't feel like a sure thing — more than half of the program isn't as educational or innovative, and its honesty feels contrived rather than genuine — points to one storytelling decision we can't understand.
It's perplexing that the filmmakers didn't feel the need to seek even one India-specific Modern Love essay for inspiration, especially when the goal was to bring regional uniqueness to the universal language of love.
Wouldn't it be more subversive to translate the stories of love, sorrow, and belonging from the subcontinent onto the screen? Perhaps, yes.
But you can give it a shot!