Bihar government officials have alleged that bodies were dumped in the Ganges River from Uttar Pradesh without burying the bodies of those who died because of the coronavirus. The video of about 100 bodies floating in the Ganges River flowing in Bihar has spread on social media and caused shock.
Cemeteries are overflowing as thousands of people die every day in India due to the second wave of the corona. Scenes of families queuing for hours to cremate bodies in cemeteries can also be seen on social media.
The video of 50 to 100 bodies floating in a decomposing state in the Ganges River has caused a stir on social media. The news that all these bodies are the victims of the corona has caused great shock and fear. Due to this, there is a risk of spreading the disease to the surrounding villages.
KNOW MORE: Some bodies buried in the soil in UP Unnao: In Sand on Banks of Ganga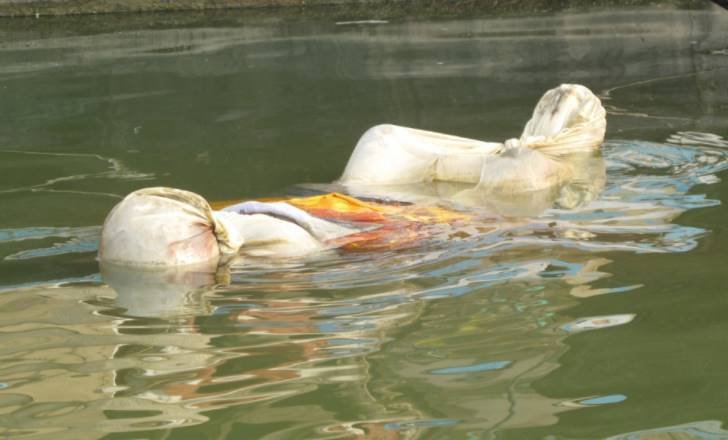 About 50 to 100 bodies have been reported floating in the Ganges River passing through Mahadev Ghat in Bihar's Buxar district. Residents said the bodies may have been soaked in water for 5 to 7 days and were in a very bad condition with the whole body decomposed and dogs biting bodies lying on the riverbanks.
Buxar district of Bihar shares the border with Uttar Pradesh. Meanwhile, Bihar government officials said the bodies floating in the Ganges were from Uttar Pradesh.
Ashok Kumar, Sauza Regional Officer, Buxar District, said, "When we got the information and went to Mahadev Ghat, we saw a row of bodies floating in the Ganges. We would have seen 40 to 50 bodies. But locals say more than 100 bodies have gone missing. We will investigate from which city in Uttar Pradesh these came from."
He further said that various districts of Uttar Pradesh are located on the banks of the Ganges. It is not known where these came from. It is not known for what reason these bodies were thrown into the river. Are these the bodies of those who died of corona? Do not know. We have taken the necessary precautionary measures. So far we have seized 15 bodies. We plan to bury the bodies safely.
According to locals, the bodies may have been dumped in the river by people from nearby villages. They said the bodies of those who died at home without treatment could have been thrown into the river.