Navarasa Release Date and Time: Navarasa series is an anthology series created by Mani Ratnam. The series will be going to release tomorrow in all countries. Netflix bought the distribution rights of the film. This series will be a nine-episode series.
The series will be released on 6th August 2021. Netflix bought the rights of the series and will be releasing the film. The series was scheduled to release in May 2021. But postponed due to the coronavirus pandemic. This series has been the most anticipated series among South India.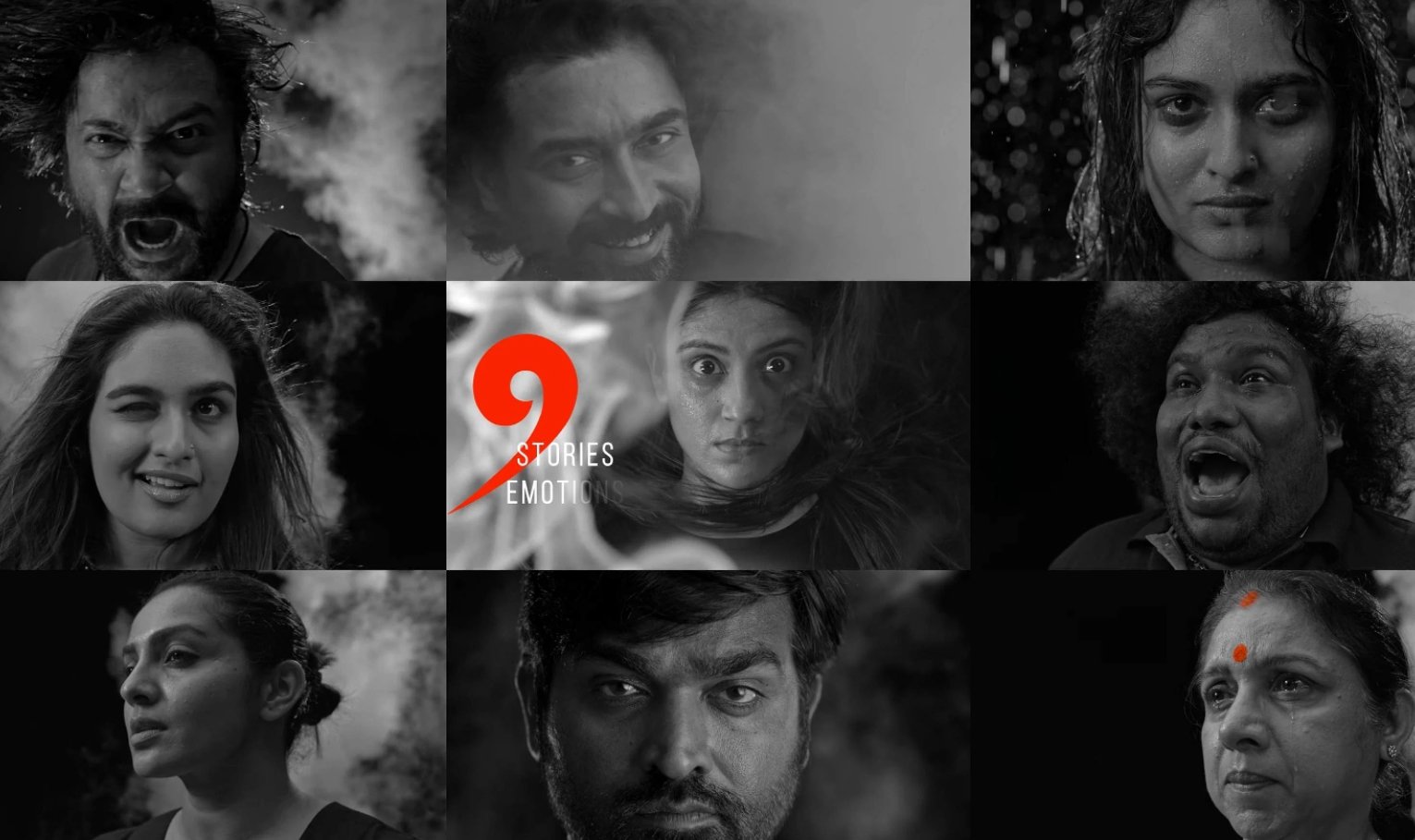 The series will release on August 6, 2021. The series will be released at different timings in different countries. Let's see the release timings of Navarasa in different countries.
Pacific Time – 12 AM PDT
Central Time – 2 AM CDT
Eastern Time – 3 AM EDT
British Time – 8 AM BST
European Time – 9 AM CEST
India Time – 12:30 PM IST
Philippine Time – 3 PM PHT
Australia Time – 4: 30 PM ACST
Where to Watch the Netflix?
All should subscribe to the Netflix OTT flatform and watch the series at the timings mentioned above based on your region.
Inmai (Bhayaanaka – Fear)
Director: Rathindran R. Prasad
Cast: Siddharth, Parvathy Thiruvothu, Pavel Navageethan, Rajesh Balachandran, Ammu Abhirami,
Music : Vishal Bhardwaj
Roudhram (Raudra – Anger)
Director: Arvind Swami
Cast: Riythvika, Sree Raam, Abhinayashree, Ramesh Thilak, Geetha Kailasam
Music: A. R. Rahman
Edhiri (Karuna – Compassion)
Director: Bejoy Nambiar
Cast: Vijay Sethupathi, Prakash Raj, Revathi, Ashok Selvan
Music: Govind Vasantha
Guitar Kambi Mele Nindru (Shringaara – Romance)
Director: Gautham Vasudev Menon
Cast: Suriya, Prayaga Martin
Music: Karthik
Editor: Anthony
Thunintha Pin (Veera – Valour)
Director: Sarjun KM
Cast: Atharvaa, Anjali, Kishore
Music: Sundaramurthy KS
Editor: Prasanna GK
Summer of '92 (Haasya – Laughter)
Director: Priyadarshan
Cast: Yogi Babu, Nedumudi Venu, Remya Nambeesan
Music: Rajesh Murugesan
Project Agni (Adbhutha – Wonder)
Director: Karthick Naren
Cast: Arvind Swami, Prasanna, Sai Siddharth, Poorna
Music: Ron Ethan Yohann
Peace (Shaantha – Peace)
Director: Karthik Subbaraj
Cast: Bobby Simha, Gautam Vasudev Menon, Master Tharun, Sananth
Music: Santhosh Narayanan
Editor: Vivek Harshan
Payasam (Bibhatsa – Disgust)
Director: Vasanth
Cast: Aditi Balan, Rohini, Delhi Ganesh
Music: Justin Prabhakaran
Editor: Sangathamizhan E.
The nine episodes represent a different emotion or rasa such as anger, kindness, courage, disgust, fear, laughter, love, peace, and wonder. Nine episodes will be directed by Arvind Swami, Bejoy Nambiar, Gautham Vasudev Menon, Halitha Shameem, Priyadarshan, Karthick Naren, Karthik Subbaraj, Vasanth, and Rathindran R. Prasad.