Ola Electric Scooter: Ola Electric made a major announcement on Thursday. The company has announced that its highly anticipated electric scooter will be available in 10 unique and vibrant colors in the market.
The exact names of these colors will be announced at the upcoming Ola Scooter (Scooter) launch event. Customers get options to choose the color from blue and black to matte and glossy shades. In addition, customers can get vibrant shades in red, pink, yellow, white and silver, the company said.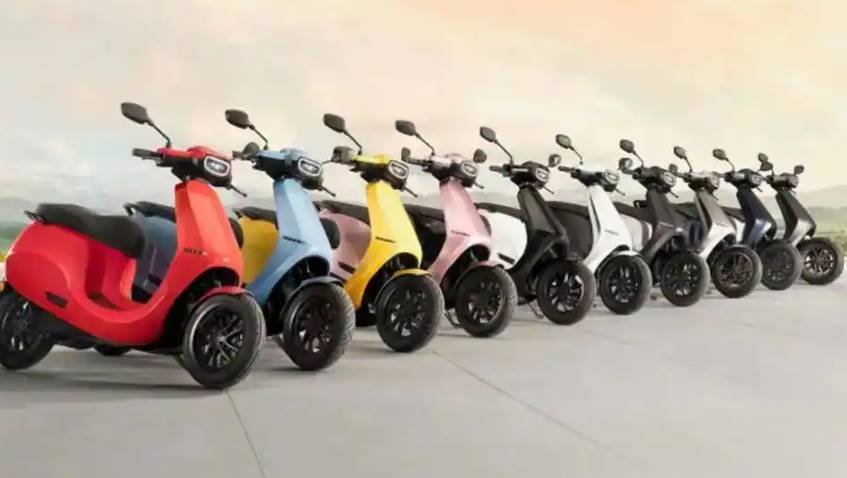 For the first time in a tweet from Pavish Agarwal, Ola Chairman and Group CEO, Ola Electric today revealed the full range of colors. Pavish Agarwal described it as "a revolution in 10 colors".
No information has been released yet about the price of the Ola Electric Scooter. Details about the features and price of the scooter will be released in the coming days, the company said.
The Ola Scooter recorded 1 lakh bookings in the first 24 hours after the company launched bookings last Thursday evening. Home delivery will be given priority to customers who make a refundable deposit of Rs.499 to book their scooter at Olaelectric.com.
Ola Scooters, a pioneer in the field of electric two-wheelers, will be manufactured at Ola Futurefactory, the world's largest factory. The factory will operate on 500 acres of land in Tamil Nadu with state-of-the-art facilities.
Ola Electric plans to launch the first phase of production, with an annual capacity of 2 million, very soon. The company has said it will increase this to 10 million next year.