Raja Rani 2 Update: In a recent promo, it was shown that mother-in-law Sivagami understood Sandhya in the Raja Rani serial on Vijay TV. Following the response to the Raja Rani serial aired on Vijay TV, the 2nd season is currently airing.
In a recent promo, Sandhya's brother sent a gift from the United States. Sandhya takes this for granted. Seeing this, Archana starts the problem by saying, "This saree is just 200 rupees" as if she wants to do something. Everyone looks up and down, it is $ 200, which means it's worth 15,000 rupees. Sivagami gets angry and says, "Oh, we don't have any money, can we show that we have it?"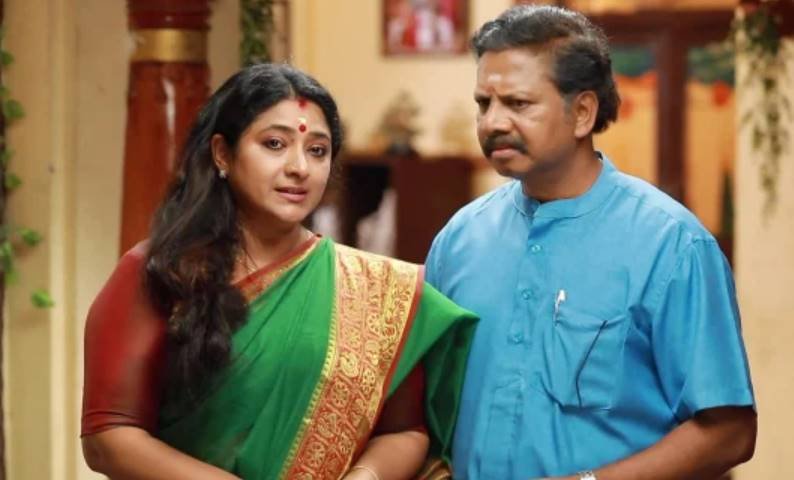 Sivagami Gets Emotional – Sandhya unpacks the gifts sent by Mani and Janani. Later, Sivagami feels moved by Sandhya's sweet gesture.
Then Sandia's sister-in-law calls from the United States and asks, 'Does everyone like the gift in your house? Sandhya hides it without saying any problem as 'My aunty, uncle liked everything'. Seeing this, Sivagami says, "This is a good quality for a daughter-in-law who has come to live in a house to endure."
Did Sandhya take place in Sivagami's heart? Let's wait and see.