It's celebration time for Ace Director Shankar. Director Shankar and his wife Easwari's eldest daughter Aishwarya Shankar tied knot with Rohit Damodharan on June 27, Sunday. Rohit Damodharan, is son of Industrialist Damodharan who owns Madurai Panthers Cricket Team and it is understood, Rohit is the team's captain.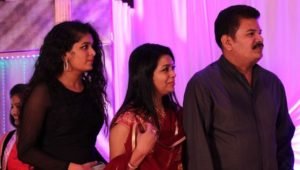 Aishwarya Shankar Weds Rohit Damodharan
Despite the covid lockdown, wedding bells has been ringing not only in film industry, everywhere around. Now, its happening in Director Shankar's home by following covid protocols. While the wedding at Mahabalipuram was attended only by family members and close friends. Also it is aired that Tamilnadu CM Stalin along with his Udayanidhi stalin attended the wedding ceremony.
It is well known that Director Shankar named for his rich and grand sets for his movies. So its not big surprise he has selected the wedding venue as luxury resort in Mahabalipuram. The wedding stage was fully decorated with flowers and wedding cermony was attended only by 50 members with all were in mask and maintaining Social distancing.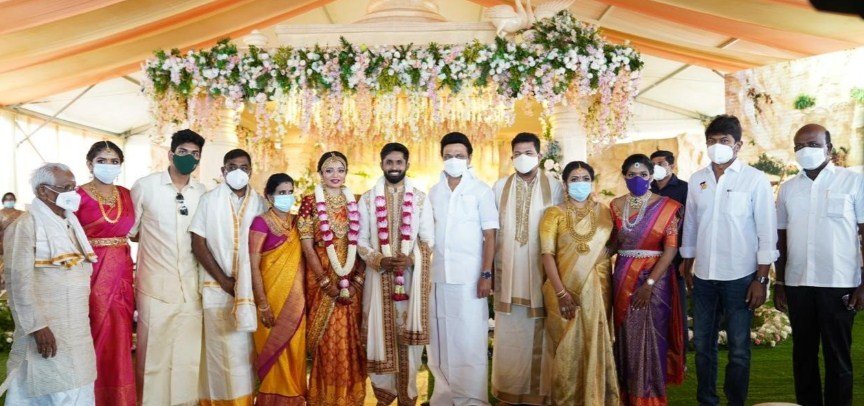 Sources from Shankar side stated, once the covid pandemic clears there is a big reception is waiting where celebrities across the country will be invited.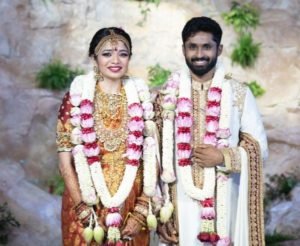 Aishwarya Shankar is a Doctor by Profession and Rohit Damodharan is a Cricketer in Tamilnadu Premier League(TNPL). The eye catching wedding photos are to be  expected later today.
So, Wishing all the very best to the newly married couple from our side!!