RTE Admission 2022-2023: In the post-Corona era, enrollment in private self-funded schools in Tamil Nadu has started to increase again. In recognition of this, more applications have received under the Right to Compulsory Education Act (RTE) this academic year than ever before.
Under the Compulsory Education Act, self-funded schools must allocate 25% of their elementary class seats to the disadvantaged and disadvantaged. Accordingly, applications for admission to private schools in Tamil Nadu under the Right to Free and Compulsory Education Act for the academic year 2022-23 have received online from April 20 to May 25.
Of the approximately 94 thousand 256 vacancies in 8 thousand 238 private schools,1 lakh 42 thousand 175 students have applied through the website rte.tnschools.gov.in. This number estimated to be higher than last year. For example, in the last academic year (2021-22) only 82,857 people applied. For that, the number of applications received in the previous academic year was 1,30,014.
Eligible applicants, disqualified applicant details, and reasons for rejection will posted on the school information board and on the website rte.tnschools.gov.in (May 28).
If students have applied for more than 25 percent of the seats in the school, they will be selected for those seats by an open shake-up on May 30th. Details of those selected by the shake-up will be released on May 31.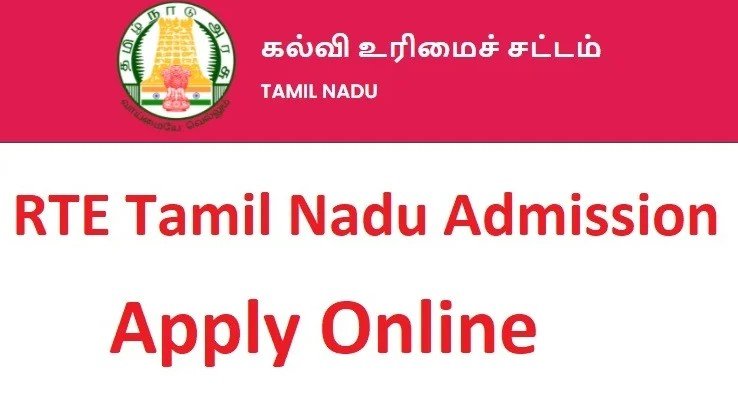 Increase in Government Schools Enrollment
The enrollment rate in government schools in Tamil Nadu has increased due to various reasons including the corona epidemic, economic crisis, 7.5% reservation in medical and technical courses, and reservation for Tamil medium students in government services.
The Tamil Nadu School Education Department began to turn the academic crisis created by the Corona epidemic into an opportunity for itself. Efforts have made to improve the infrastructure of schools to provide a conducive environment for teaching and learning in public schools and to improve the academic performance of students.
Under the Professor Anpalagan School Development Program, Rs. In addition, the Government of Tamil Nadu has announced that the State Government will bear the full cost of public school students joining institutions such as IITs in order to create opportunities for public school students to join the country's top educational institutions.
It also announced that Rs.1,000 / – will paid directly into the bank accounts of all students enrolled in classes 6 to 12 in government schools until they complete their degree/bachelor's / vocational courses without interruption.
However, as the coronavirus infection has returned to normal, there is growing interest among parents to enroll their children in private schools under the Right to Education Act.
Educators continue to call for the creation of a secure learning environment between teachers and students beyond the infrastructure and other opportunities in public schools. They also suggest that more attention paid to activities such as providing psychological counseling to students, enforcing guidelines, focusing more on students, and providing timely assessments.