Sivakumarin Sabadham is an upcoming Tamil film written and directed by Hip-hop Aadhi. This is his second film as director. He co-produced the film with Sathya Jyothi Films in the banner India Rebels. Aadhi star as the lead with Madhuri Jain. Aadhitya Kathir and Vj Parvathi also acting in this film.
Sivakumarin Sabadham is releasing in theatre on September 30.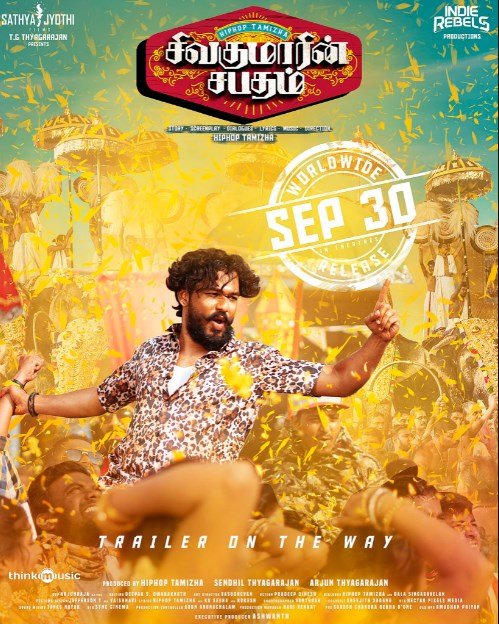 The film's soundtrack was composed by Hiphop Aadhi. Song lyrics were also written by him, Rokesh, and Ko Sesha. All the five-song released.
செப்டம்பர் 30 அன்று திரையரங்குகளில் உங்களை காண Butterfly மண்டையன் வந்துக் கொண்டிருக்கிறான்.
#SivakumarEveryWhere@TGThyagarajan presents, a @SathyaJyothi_ and #IndieRebels production – #SivakumarinSabadham music on @thinkmusicindia pic.twitter.com/dmpofIvj0A

— Hiphop Tamizha (@hiphoptamizha) September 16, 2021