Talkie PitchGround: Virtual Workspaces has become a necessity as many businesses are shifting to work remotely or have a remote team. Hence, it is important to have interactive team collaboration for the business to run seamlessly. To help sort this out, we have Talkie, a virtual workspace for remote teams.
Communicate effortlessly with quick & easy 1-click voice-only collaboration. Save time & energy, send and record voice updates with shareable links & real-time transcriptions keep in touch with your team & focus on the work that matters. Share files & do much more.
Design Teams – Quick Brainstorming hurdles? Start a conversation with teammates in one click and use screen sharing to bring them up to speed. If you can't connect in real-time.
Buy here Talkie PitchGround Lifetime Deal at $69
Product Teams – When you're mapping out roadmap priorities, the last thing you need are video feeds taking up your entire screen. Kick off a voice chat with stakeholders, share your screen, and enjoy Talkie's lightweight audio bubbles as a sticky overlay as you focus on the task at hand – planning.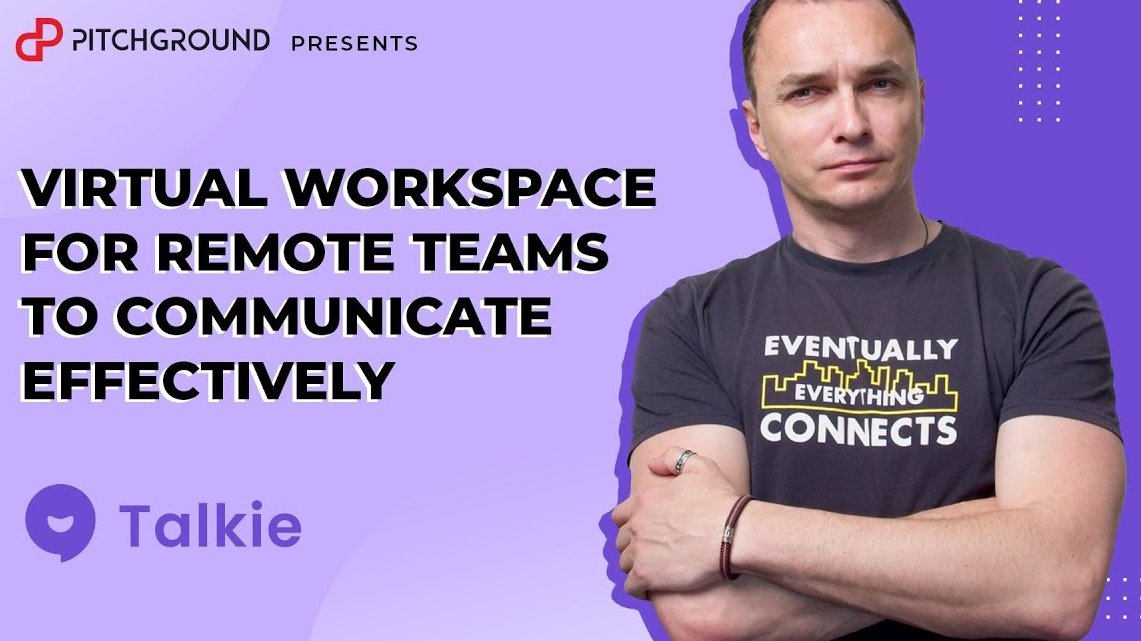 Leadership teams – Culture and Trust are all about communicating the company vision clearly and getting teams aligned. Founders & managers Join daily standups & all-hands updates and blast it out to the team or check-in quickly and stay in touch with folks across the board.
Talkie Benefits
Simple, fast & secure
Save time and monthly subscriptions
Elevate presence and culture inside your team
Go beyond time zones & reduce remote work friction
Buy here Talkie PitchGround Lifetime Deal at $69
Talkie Review
Pros
Initiate quick meetings

Basic features of Online meeting platforms like Zoom

Plugins for collaboration tools
Cons
Cannot currently record the meetings

Better documentation on teams within the spaces

Annotation tools