Taplink Review: Taplink is a link-in-bio tool offering a micro landing page builder with professional templates and drag-and-drop functionality. Taplink creates a micro landing page for your Instagram bio that followers can navigate to right from their smartphone.
If you want to make the most out of that link, you'll need a micro landing page where you can direct your audience to all your other stellar content outside of insta.
Buy Here Taplink Appsumo Lifetime Deal at $49
With Taplink, you don't need any design or coding skills to create a beautiful and efficient micro landing page with links, images, videos, and more.
Choose from over 100 professionally designed templates and themes that are ready to use right out of the box. With beautiful color palettes and styles for every type of brand and industry, you don't have to be a pro designer to design a beautiful page.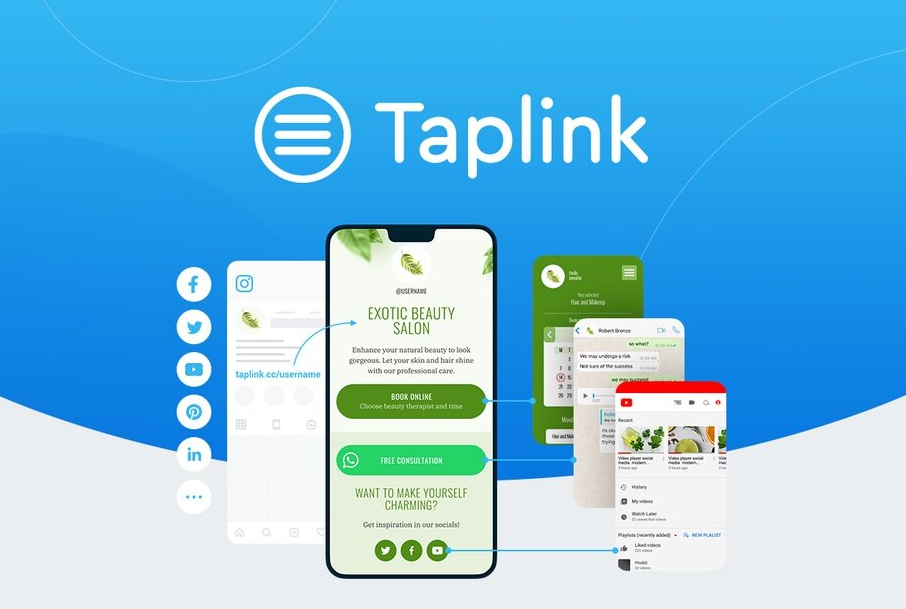 Use the drag-and-drop editor to add the elements you'd like, and you'll have a beautiful, dynamic micro landing page in just 5 to 10 minutes.
The quickest way to get your leads' attention? Share a pic of Jean-Ralphio, the office dachshund, in his Halloween taco costume.  The quickest way for leads and followers to get your attention? Make it as easy as possible for them to contact you online.
Buy Here Taplink Appsumo Lifetime Deal at $49
You'll be able to accept payments through integrations with a wide list of payment providers, including Stripe, PayPal, Square, Payser, EcommPay, PayStack, and more. Connect your landing page to other marketing tools like Google Analytics, MailChimp, GetResponse, OpenGraph, and others to capture even more data.
Taplink Review:
Unlike other multilink services, Taplink provides you with great functionality to create a full-fledged micro landing page where you can put whatever you want: Texts, links, images, messaging apps, banners, applications forms, and more. But that's just the tip of the iceberg because you can set up powerful marketing add-ons like Google Analytics, MailChimp, Automizy, and others in a few clicks!