Yes!! What you heard is true on the updates on reopening of theatres and lined up new movies. Ever since the government order on reopening of malls, theatres and all public places people across the entertainment industry are awaiting for the theatrical releases. After the massive hit of second wave of corona, people across the country were drastically affected. And to control the spread of virus, Government has to imposes lockdown to break the chain.
In one hand, though the positive cases hit four lakhs per day across the country, with the lockdowns and vaccinations sooner the graph drops after a few days. In the other hand, people from all the ranges either businessman, white collared employees or layman everyone got struck with the immobilization.
Impacts of Lockdown of Film Industry
And in this situation, Entertainment industry is also a victim as closure of all public places are in the first place of Government's lockdown list. Apart for the top stars, it is really a tough time for the debut actors, laymen and all people who depends on their daily wages. Many good hearted personals from the film industry actually came forward to help those needed people. However, many movie makers have chosen OTT release of their movies, the big screen was much affected and many theatres has changed into godowns and marriage halls.
Gearing Up Theatres for its Releases
Now, with the theatres are reopening, the film makers are announcing their theatrical release dates and got charged up their energy. Traditionally, before starting any new work, Lord Ganesh comes in our first place. In the same way, Vinayakar Chathurthi is on September 9, 2021,films are queued up for its release after Sep 9.
Laabam, starring Vijay Sethupathi, Sruthi Hasan recently announced its theatrical release on Sep 9. And Thalaivii starring Kangana Ranaut, Aravind Swami are lined up for its releases on September 10th. Alongwith, Vijay Anthony's Kodiyil Oruvan and Borrder starring Arun Vijay. Apart from these releases, Arya's Aranmani 3, Hiphhop Adhi's Sivakumarin Sabatham and Rudra Thandavam have blocked their release dates which is at the end of the month.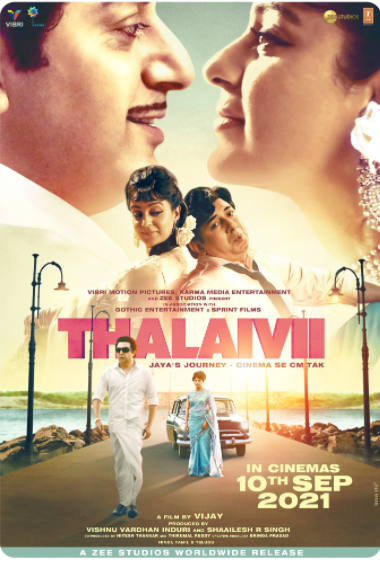 And the month October is going to be a blockbuster month as the release of much awaiting Ajith's Valimai on Oct 14th. Not only in Tamilnadu, theatres in Kerala and Andhra Pradesh is also gearing up for their theatrical release.
So wishing all the very success for the upcoming films and its movie makers.