Valimai Trailer Leak: Ajith Kumar's Valimai film is creating more expectations day by day among fans. Pongal 2022 will be the AK Pongal for Ajith and his fans. Because the film is going to hit the screen from January 13. After many difficulties and the corona pandemic, the film is going to release in theatres.
Fans have waited so long months to get an update from the team. But the update has got after 2 years. The first and second single of Valimai has created more impact and positive responses among the fans. Making video of Valimai film has created and released last week. In that video, there are many difficulties shown what they have seen at the time of the shooting.
💥 FIREWORKS 🔛

The action-packed #ValimaiTrailer packed with the ULTRA- MASS of #AjithKumar ! 🔥

Plug in your 🎧 and enjoy ➡️ https://t.co/nJ8P5CBhWO#HVinoth @BoneyKapoor @BayViewProjOffl @thisisysr @ZeeStudios_ @SureshChandraa#ValimaiPongal #Valimai pic.twitter.com/GcInRy5QBp

— Sony Music South (@SonyMusicSouth) December 30, 2021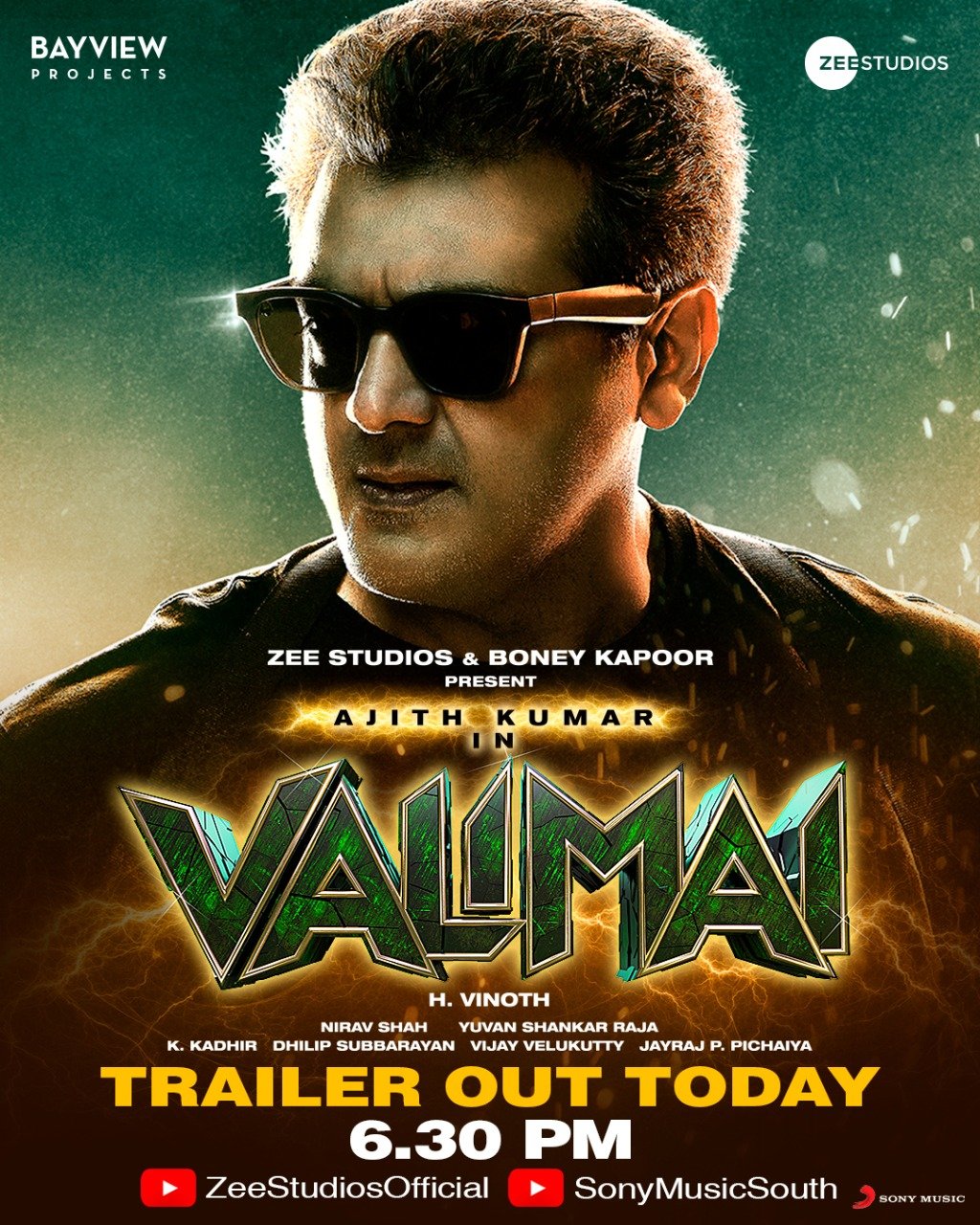 There is much news spread in the last seven days, Valimai Trailer is getting ready for release. But the official production company has not revealed any news till yesterday. But the fans have started to trend the hashtags like #valimai, #valimaitrailer, #valimaitrailerupdate, #ValimaiTrailerFest.
Where to watch Valimai trailer?
Today the official information has revealed today that the Valimai trailer will increase today at 06:30 PM and the trailer will release with the movie release date. The trailer will be released on both Sony Music's official channel and Zee studios' channel.
Valimai Trailer Leaked
There are also rumor spreading that Valimai trailer has leaked on social media. After seeing that some fans are disappointed. Don't believe that news. The trailer will only be released at 06:30 PM today.
Stay tuned for further updates about Valimai Trailer.