Bigg Boss 4 Tamil Grand Finale: The Bigg Boss 4 is the fourth season of the Indian TV series Bigg Boss. The show had been launched on October 4, 2020, and will end on by today. It was broadcast on the star Vijay and disney+Hotstar channel throughout the week at 09:30 PM from 4 October 2020 to 3 January 2021 and from 4 January 2021. It had broadcast on the channel throughout the weekdays at 10:00 PM and 09:30 PM at the weekends.
There was no in-person audience due to the COVID-19 pandemic however they were connected via Zoom to see the Grand Launch and the Kamal Hasan's Weekend episodes. Similarly, there were no guests allowed in Bigg Boss due to the COVID–19 situation.
Read About: Bigg Boss season 4 Tamil Grand finale Live Updates
During the thirteenth week, however, the parents of the contestants were allowed to come in-person to the house and meet their family members who were participating in the show after two weeks of quarantine.
Read About: Bigg Boss 4 Tamil Grand Finale – Winner & Runner name leaked?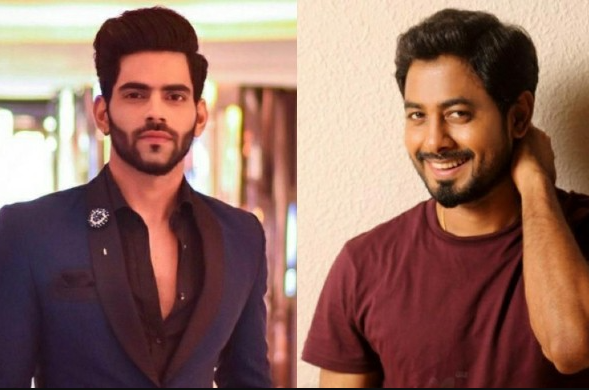 Bigg Boss 4 Tamil season had started with 16 contestants and two wild card contestants and finally the house filled with five finalists Rio, Aari Arjunan, Balaji, Ramya Pandiyan, Som Sekhar.
Bigg Boss 4 Tamil Contestants
The name of 18 housemates are as following below:
Rio Raj
Sanam Shetty
Rekha
Balaji Murugadoss
Anitha Sampath
Shivani
Jithan Ramesh
Velmurugan
Aari Arjunan
Somsekhar
Gabriella
Nisha
Ramya Pandian
Samyuktha
Suresh Chakravarthy
Aajeedh
Archana
Suchitra
Rules of Bigg Boss Tamil 4
Housemates are bound by various rules. For example, contestants must speak Tamil. They may not tamper with objects in the house. They may not leave the premises without permission, may not discuss the nomination process, may not sleep during the day, and may not commit violence against fellow housemates. The complete rules are not revealed to the audience.
When to Watch Bigg Boss 4 Grand Finale:
The big boss 4 Tamil grand finale will launch on 17th January 2021. The show will start at 06:00 pm and end at 12:00 am.
How to Watch Bigg Boss Finale:
The highly expected Bigg Boss 4 grand finale hosted by the Ulaganayagan Kamal Hasan will be telecast on popular Tamil channel Vijay Television and it'll also be available on video streaming platform for Disney+ Hotstar VIP subscribers.

Bigg Boss 4 Tamil Finale Prediction Results
Aari Arjunan will be a winner of Bigg Boss Tamil season 4. Rio Raj/Balaji Murugadoss will be 1st or 2nd Runner up. Ramya Pandiyan, Somsekhar, Gabriella will be 3rd, 4th, 5th Runner-up.
Bigg Boss 4 Tamil winner prize money
The title winner of Bigg Boss Tamil season 4 will get a prize amount of Rs. 50,00,000 along with their 105 day's salary.
Stay tuned here for more live updates from Bigg Boss 4 Tamil Grand Finale.