NFTs have become a part and parcel of many acclaimed brands and enterprises across the globe, as well as celebrities. Lots of people rave about it, and some are gearing toward joining the markets. According to CNBC, trading in NFT tokens amounted to $17.6 billion in 2021, up from a mere $162.4 million at the beginning of the year.
Nonetheless, despite its success by some, who make big fortunes with non-fungible trading, some are yet to reap from it. Well, it only means you are either not experienced with NFT trading or there are a few things you have not mastered about it. If you are still struggling to earn money from NFTs, take a look at these five steps to get started.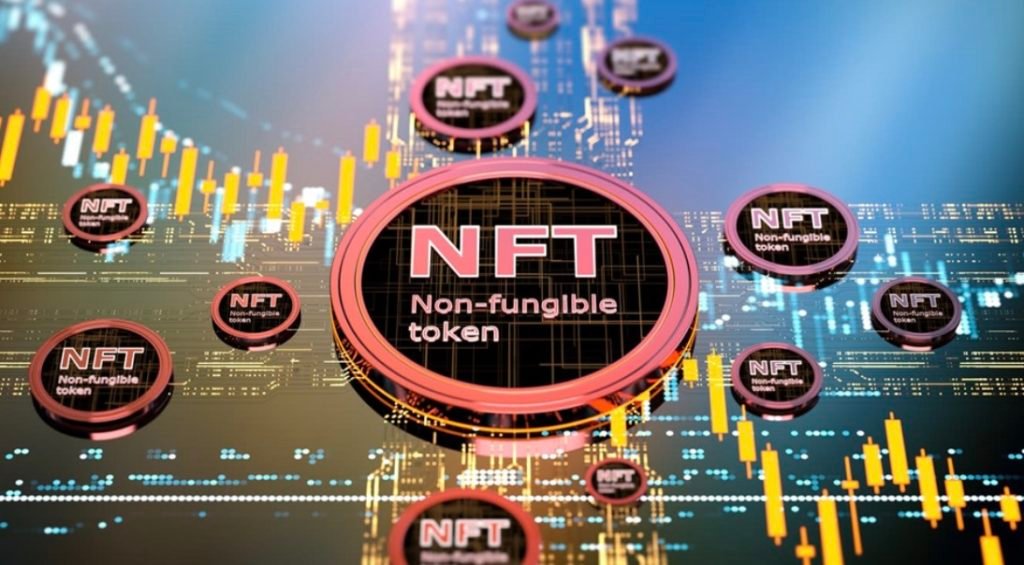 Turn Your Creatives Into NFT.
Among the best methods of generating income is by making NFT collections and trading. If images, videos, and games are created and turned into NFTs, they can be the best starting point as digital assets. If you are creative and can make beautiful art, it's possible to monetize it and sell it as an NFT.
There are several platforms used for making NFTs, selling them, and generating income. Digital assets are also listed on several marketplaces at a small cost and will improve your income earnings. Therefore, turn any creative videos, art, and images into digital creations for NFTs using an NFT generator, set a rate, and sell them for a profit.
Trading NFTs
 Most people make NFT collections but lack the knowledge to trade them. Therefore, those who have mastered the art of sales should take advantage of this opportunity. Trading NFTs remains a clever way of generating income. Buy NFTs and trade them at an increased rate for profit.
Nevertheless, it isn't simple to trade in NFT. Sellers must choose the perfect time to buy and sell, which is determined by several other factors. It is determined by the NFT collection's contents, its demand for it, and the reasons for the purchase. You can measure these factors through research and by analyzing various marketplaces for a better understanding. 
But before diving into trading NFTs, understand that collections are made differently and you could cash in millions or nothing. Therefore, learn to discern where there lies a goldmine or a prospect to lose your money. 
Renting NFTs to Collectors
Renting NFTs is among the best methods for earning income. It creates a form of passive income for any NFT creator or collector. More interestingly, you can utilize the NFTs for a long time despite not developing new NFTs.
Furthermore, such platforms as games accept users' taking or lending of NFT cards. There is no reason for concern as the NFTs are controlled by contracts and owners enjoy the privilege of setting a preferred duration and a lease price for their NFTs on agreements.
NFT Royalties
NFT royalties are a quick way of earning a consistent income. They generate money whenever the NFT shifts hands in a secondary market. It means you continue to earn income regardless of whether you trade to collectors.
For example, if the NFTs are set at a 5% royalty, the owner earns 5% of its total sales every time its digital assets are sold to a different buyer for purchase.
What's more, the process is automatic, enforces the royalty terms, and tracks payments. Therefore, once royalties are set, it earns the owner a percentage of each resale, which is consistent and simple to track down payments.
Licensing NFT Collectibles
Changing physical collectibles into NFT collections to sell them can generate considerable income quickly. Physical collectibles can be stored securely on a blockchain as digital assets, then sold at their original rate or even higher. 
Currently, people use things like sports cards as a form of licensed NFT collections. Even so, big brands such as the NBA are starting to engage in NFT trading using their licensed collections to earn an income.
Lastly, NFT continues to grow and keeps on proving that it's not another type of crypto trend. It has massive potential to enjoy mainstream attention. Still, NFTs are limited to such things as gaming and the arts. Nonetheless, you now have an idea of how to earn from trading NFT collections. 
Reference Links
https://www.business2community.com/nft/make-money-with-nfts
https://justcreative.com/how-to-make-money-with-nfts/
https://www.coindesk.com/learn/5-ways-to-earn-passive-income-from-nfts/