Asian markets rose on Monday as investors reacted to better-than-expected economic data from China. The country's retail sales and industrial output both beat analysts' forecasts in July, signaling a recovery from the Covid-19 pandemic.
China's economic data boosts sentiment
China reported that its retail sales grew by 8.5% year-on-year in July, beating the 7.1% increase expected by analysts polled by Reuters. This was also an improvement from the 12.1% growth recorded in June.
The country's industrial output also rose by 6.4% year-on-year in July, surpassing the 5.8% increase forecast by Reuters. This was slightly lower than the 8.3% growth seen in June, but still showed resilience in the manufacturing sector.
The positive data boosted sentiment in Asian markets, as China is a major trading partner and economic engine for the region. The Shanghai Composite Index rose by 0.62% to close at 3,224.62 points, while the Shenzhen Component Index gained 1.16% to end at 10,962.05 points.
Other Asian markets follow suit
Other Asian markets also followed China's lead and closed higher on Monday. Japan's Nikkei 225 Index added 0.72% to finish at 31,373.71 points, as investors shrugged off a record surge in Covid-19 cases in the country. The Japanese government extended the state of emergency in Tokyo and other areas until August 31.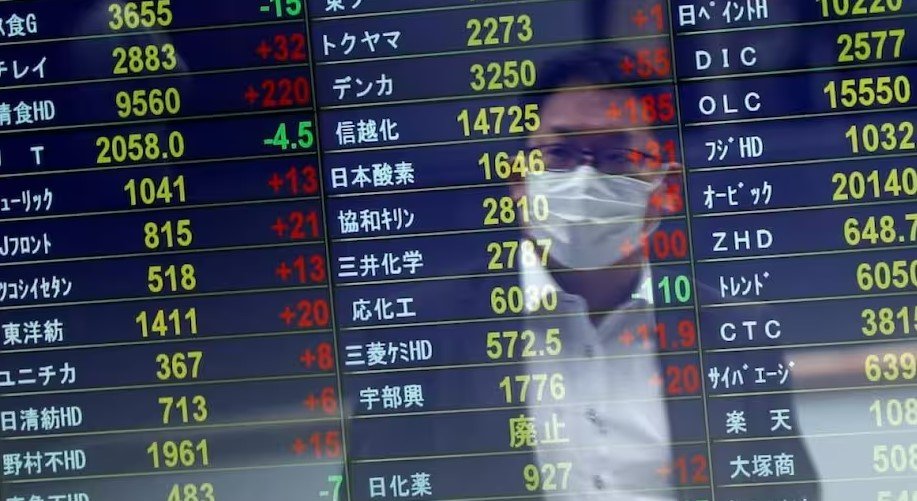 Hong Kong's Hang Seng Index jumped by 3.18% to close at 18,795.78 points, as tech stocks rebounded from last week's sell-off. The index was also boosted by the news that Alibaba Group Holding Ltd., Tencent Holdings Ltd., and Meituan agreed to cooperate with China's antitrust regulators.
South Korea's Kospi Index advanced by 0.86% to end at 2,591.26 points, as chipmakers and automakers led the gains. Samsung Electronics Co., Ltd., SK Hynix Inc., Hyundai Motor Co., and Kia Corp. all rose by more than 1%.
Australia's S&P/ASX 200 Index edged up by 0.31% to close at 7,133.10 points, as mining and energy stocks lifted the market. BHP Group Ltd., Rio Tinto Ltd., Woodside Petroleum Ltd., and Santos Ltd. all increased by more than 2%.
Outlook for Asian markets
Analysts expect Asian markets to remain upbeat in the near term, as China's economic data suggests that the country can cope with the Delta variant of Covid-19 and maintain its growth momentum.
However, they also warn of some risks and challenges ahead, such as the rising geopolitical tensions between China and the US, the regulatory crackdown on Chinese tech firms, and the uneven vaccination progress across the region.