China's largest private developer suspends onshore bond trading
Country Garden, China's largest private property developer by sales, has announced that it will suspend trading in 11 of its onshore bonds from Monday, amid growing concerns over its debt problems. The company said the suspension was due to "market conditions and the company's operational needs", and did not specify when the trading would resume.
The move came after reports on Friday that Country Garden was heading for a debt restructuring, after it missed payments of two dollar bond coupons due on Aug. 6 totalling $22.5 million. The company also said its controlling shareholder, Country Garden Holdings Co Ltd, expected to report a net loss of 16.7 billion yuan ($2.6 billion) for the first half of this year, mainly due to impairment losses on its property projects.
Country Garden's debt troubles have added to the woes of China's property sector, which has been struggling with plunging sales, tight liquidity and a series of developer defaults since late 2021. The sector has been hit hard by the government's crackdown on excessive borrowing and speculation, as well as the impact of the COVID-19 pandemic on consumer demand.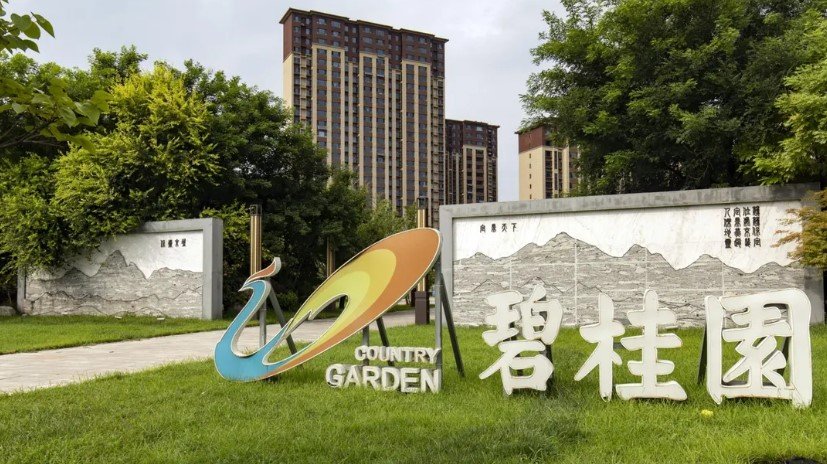 Country Garden's shares and bonds tumble to record lows
The news of Country Garden's bond trading suspension sent its shares and bonds tumbling to record lows on Monday. Shares of Country Garden dived 16.3% to HK$0.82 by noon in Hong Kong, dragging down the Hang Seng Mainland Properties Index which dropped 3.9%. The stock has lost nearly 50% so far this month.
Country Garden's offshore bonds also eased, with a few trading at the lower end of 6 cents on the dollar. Its January 2031 bond traded at 6.071 cents as of 0228 GMT, according to data by Duration Finance. The company's bonds have been downgraded by several rating agencies in recent months, reflecting its deteriorating credit profile and liquidity risk.
Country Garden is not the only Chinese developer facing debt distress. China Evergrande Group, the world's most indebted developer, has been grappling with a liquidity crisis for months, as it tries to avoid a default on its $300 billion debt pile. The company has been selling assets, cutting prices and seeking government support to ease its cash crunch, but investors remain sceptical about its ability to survive.
Country Garden's debt crisis poses spillover risks for China's economy
The debt crisis at Country Garden and other Chinese developers poses spillover risks for China's economy, which relies heavily on the property sector as a key driver of growth and employment. The sector accounts for about a quarter of China's gross domestic product (GDP) and affects more than 40 industries.
The troubles in the sector have already weighed on China's economic recovery from the COVID-19 pandemic, as weak overseas demand, tepid domestic consumption and persistent problems in the property market have been major factors in the economy's struggles to mount a solid post-COVID rebound this year.
The meltdown in Country Garden also raises further pressure on policymakers to restore confidence in the economy, as more private property companies are close to a tipping point if financial support does not materialise soon. Analysts have warned that a disorderly collapse of a large developer could trigger a systemic crisis in China's financial system and have contagion effects on other emerging markets.