Imagine this: you wake up for work and your outfits are magically matched and coordinated. There's a cute skirt with its matching counterpart. Or a casual sweater with a chic pair of matching trousers. It's all there, and it's all in perfect sync. Sounds like a dream, doesn't it? In the world of style, we call this luxurious dream, co-ord sets. Perfect little pieces of clothing matched together to help make your life — and styling mornings —- a lot, lot easier. It all makes sense now, why these coveted pieces of clothing have become all the rage.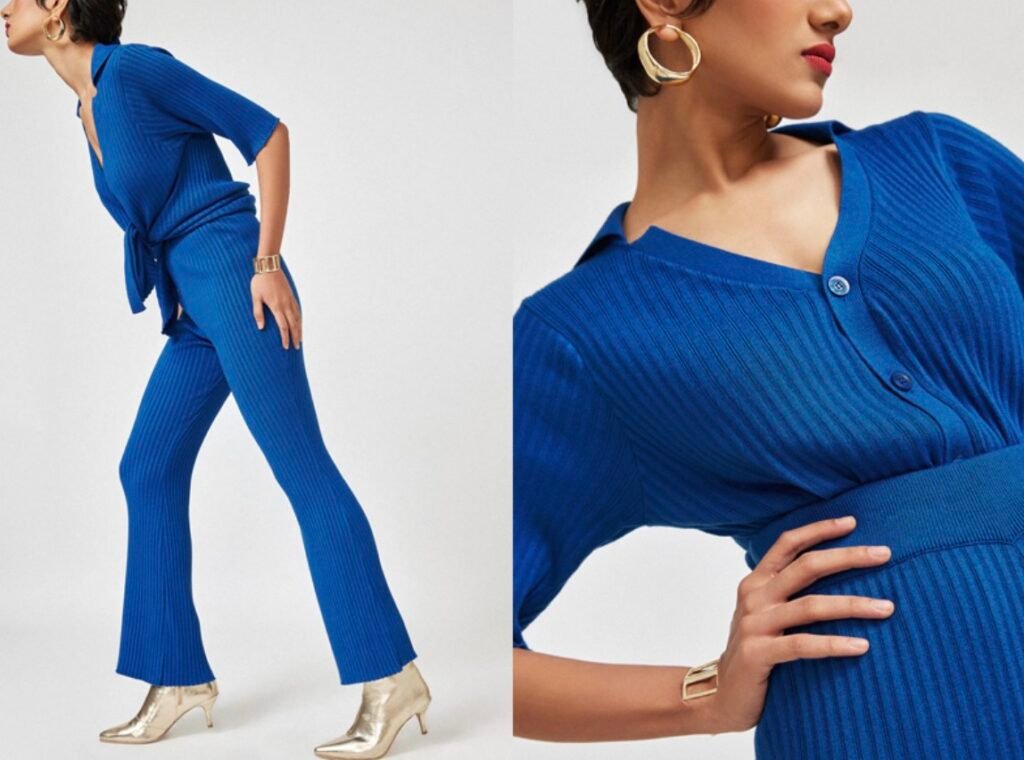 So, if it's for a fancy cocktail-catch-up or an exotic getaway or for an adventurous girls' night, there's a women's co-ord set that perfectly gets the memo for each of these very fun outings.
Scroll away to find a list of curated co-ord sets perfect for any and every kind of occasion:
1. For a coffee catch-up at that suave new café
A coffee catch-up is that occasion where you want to feel good and look good without putting in too much of an effort. You want to be comfortable and look chic – all at the same time. Fret not, there's a co-ord that promises to deliver — our Mocha Hoodie & High-Waisted Pants Co-ord. With its perfect flow and crop effect – it's an ideal pick for a casual yet charming evening out in the city.
2. For a fancy dinner party at the city's best cocktail lounge
A swanky cocktail night has all the makings of a stylish affair — which means you need to dress for the occasion. But, you know, it doesn't have to be an extremely cumbersome task either. When it comes to effortless glam no one does it better than our White Sequinned Co-ord Set. Pair it up with all-silver accessories and platforms and you're set to be both — ultra chic and extra comfy.
3. For an exotic getaway with your special one
A breezy, exotic getaway with your special one deserves an equally stunning outfit. Enter, our opulent yet easy-to-wear Grey Organza Co-ord Set. Wear it to a dinner by the ocean or a fancy 5-course meal at an upscale rooftop lounge. Dress it up with pearl-embellished metallic heels and a matching metallic bag, and your suave look is ready to be taken out and about.
4. For an impromptu drinks night with the girls
Yes, spontaneous plans may be the best ones, but dressing for them is certainly not the most fun. Skip the frenzy of your girls' chat blowing up with the "What are you guys wearing?!" texts and opt for our cool yet very, very avant garde Navy Pleated Co-ord Set. Just throw in some minimal gold hoops and your highest heels and you're ready for lots of margaritas and a glittery night.
5. For a dreamy bonfire & S'mores party with your closest friends
The joy of winters lies in being huddled together around a beautiful bonfire, toasting marshmallows, and sipping on a full-bodied red wine. This picture-perfect moment needs just one thing to complete it – a comfy, snug and breathable ensemble. Meet our Grey Buttoned Flannel Co-ord Set. Layer it with a fur-lined puffer or corduroy jacket and complete the look with sleek knee-high black boots.
So, if you're the kind of person who would absolutely love to look very, very modish without putting in any actual effort, the easy way out for you is investing a co-ord for all seasons and events! This will probably be the best kind of purchases you'll make; we promise.
Explore Covetable Co-Ords at The Label Life Online Store.