General Motors CEO Mary Barra has issued a scathing statement against the United Auto Workers (UAW) union, accusing its leadership of engaging in 'theatrics' and pursuing 'personal and political agendas' instead of negotiating a fair contract for its members. Barra's statement comes amid a series of strikes by the UAW at various GM, Ford and Stellantis facilities across the country.
UAW expands strikes while upping rhetoric
The UAW has been in talks with the Big Three automakers since July, after the previous labor contracts expired on September 14th. The union has demanded a record contract with record wage increases, record job security and world-class healthcare. The automakers have argued that the UAW's demands are too costly and unrealistic, especially in light of the challenges posed by the global chip shortage, the pandemic and the transition to electric vehicles.
The UAW has adopted a targeted strike strategy, wherein it calls on its members to walk out at selected facilities, rather than all at once. The union says this strategy gives it more flexibility and leverage in negotiations. The UAW has expanded its strike twice since the initial targets named earlier this month, with additional GM and Stellantis facilities targeted one week after the initial strikes, and additional GM and Ford facilities targeted this week. The UAW says that it will not target additional facilities if substantial progress is made in negotiations.
However, GM CEO Mary Barra has blasted the UAW for its strike actions, saying that they are hurting the company, its employees and the industry. In a strongly worded statement released late Friday, Barra said:
As we saw this week, UAW leadership continues to expand the strike while upping the rhetoric and the theatrics. It's clear that there is no real intent to get to an agreement. Since negotiations started this summer, we've been available to bargain 24/7 on behalf of our represented team members and our company. They've demanded a record contract – and that's exactly what we've offered for weeks now: a historic contract with record wage increases, record job security and world-class healthcare. It's an offer that rewards our team members but does not put our company and their jobs at risk. Jeopardizing our future is something I will not do.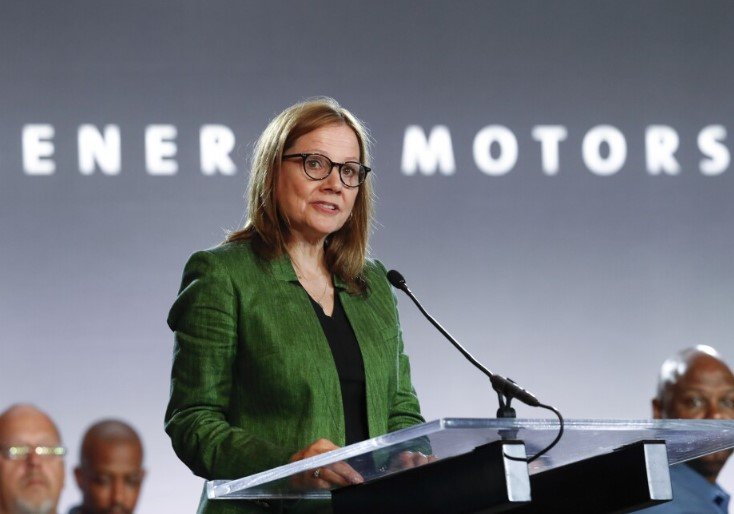 UAW accused of having personal and political agendas
Barra also accused the UAW leadership of having personal and political agendas that are not in the best interest of its members or the industry. She cited leaked internal messages in which UAW Communications Director Jonah Furman reportedly stated that "if we can keep them wounded for months, they don't know what to do," adding, "this is recurring reputations damage and operational chaos."
Barra also singled out UAW President Shawn Fain, who took office in June after his predecessor Rory Gamble retired amid a federal corruption probe that ensnared several former UAW officials. Barra said:
It is clear Shawn Fain wants to make history for himself, but it can't be to the detriment of our represented team members and the industry. Serious bargaining happens at the table, not in public, with two parties who are willing to roll up their sleeves to get a deal done. The UAW is pitting the companies against one another, but it's a strategy that ultimately only helps the non-union competition.
Barra urged the UAW leadership to return to the bargaining table with a clear intent of reaching an agreement as soon as possible. She said:
We need the UAW leadership at the bargaining table with the clear intent of reaching an agreement now. For them to do otherwise is putting our collective future at stake.
UAW responds to Barra's statement
The UAW reacted to Barra's statement with a brief post on its social media page on X, formerly called Twitter, saying:
Mary Barra did not show up to bargaining this week.
The union did not provide any further comment on Barra's statement or the status of negotiations. The UAW has maintained that it is fighting for fair wages, benefits and working conditions for its members, as well as for greater investment in domestic manufacturing and electric vehicle production.
The strikes have affected production at several plants that make some of the most popular and profitable vehicles for GM, Ford and Stellantis, such as SUVs, pickups and minivans. The strikes have also disrupted supply chains and parts distribution centers, causing ripple effects across the industry.