About Mr. Harsh Binani
Mr. Harsh Binani has an MBA in entrepreneurial studies from Kellogg School of Management, Northwestern University in Illinois. In risk management, investment, and retirement planning, he is a CFP (Centre for Financial Planning) professional.
Mr. Harsh Binani formerly worked for the world's premier consulting firm, McKinsey, in Chicago, having over 7 years of expertise in management consulting and real estate. He worked for McKinsey for five years, focusing on strategy and operations in healthcare, infrastructure, and insurance. He has also worked as a Chief of Staff at Medanta Medicity, where he was in charge of the CEO's important strategic projects.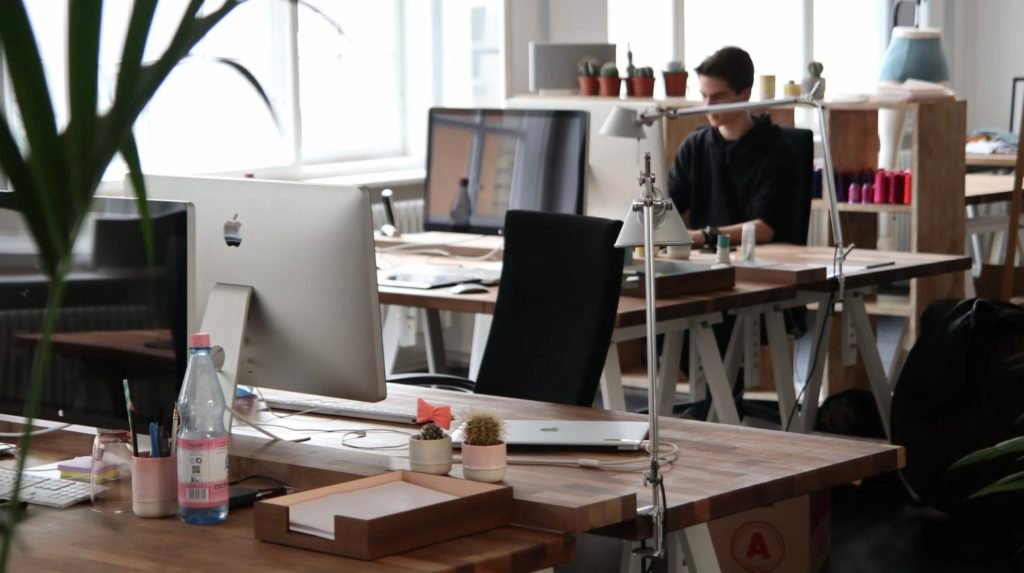 During his time abroad, Mr. Harsh Binani was exposed to cutting-edge workplaces, which helped him figure out what he wanted to do next. He chose to join Mr. Neetish Sarda, who was brewing with zeal for his new enterprise, Smartworks, at the moment.
Smartworks- a background
Smartworks provides cutting-edge managed workspace solutions for individuals and enterprises who want to work in the finest possible environment without committing to long-term leases or contracts. It provides custom offices and integrates top-notch real-estate design, technology, and hospitality to foster lively workplace communities.
Also Read: Success Story of Harsh Binani – Smartworks Co-Founder, India's most Popular Office Space Provider
Smartworks, a reimagining of traditional co-working spaces, promises to give entrepreneurs all the freedom they need to flourish in today's competitive business environment. Furthermore, because these workplaces are maintained and entirely configurable, they help firms cut costs. Whatever you require, Smartworks has a clever solution for you.
The company's leadership team has been bolstered with the addition of Co-Founder Mr. Harsh Binani. He has joined Founder Mr. Neetish Sarda in pursuing the company's ambitious expansion plans.
Harsh's role in Smartworks
Mr. Harsh Binani joined Smartworks in 2017, bringing with him a new level of passion, ideas, and people skills.
Mr. Harsh Binani and Mr. Neetish Sarda realised that the sector of workspaces was congested, with little to no innovation in terms of offers, technology, or target audience. Smartworks has grown exponentially over the last five years, thanks to the team's unwavering support.
Smartworks is now India's largest flexible workspace provider, with approximately 5 million sq. ft. spread across 32+ locations in nine cities (including Delhi-NCR, Bengaluru,  Kolkata, Mumbai, Chennai,  Hyderabad, and Pune). They serve more than 400 organisations. Mr. Harsh Binani and Mr. Neetish Sarda's goal is to have a vast pool of clientele, new facilities, and a presence in all major cities.
Mr. Harsh Binani has envisioned the company's overarching strategic direction, driving product development, customer experience, technology, and marketing at Smartworks. He is dedicated to fostering a positive culture not only at Smartworks, but also across the member companies. Mr. Harsh Binani ensures that Smartworks stays on course for quick growth and delivers value to all of its clients by being analytical, direct, and focused.
Mr. Harsh Binani's views on business
Before convincing any other client, Mr. Harsh Binani believes that you should first believe in the idea you're proposing. As Mr. Harsh Binani's story demonstrates, settling down to do what everyone else is doing will only lead you to where everyone else is going. He is one of those who persisted in moving with the route they believed in despite the odds.
Smartworks had exponential growth once Mr. Harsh Binani and Mr. Neetish Sarda came together. They paved the path for more inventive ideas to make workplaces a more enjoyable experience.
Mr. Harsh Binani's views on Smartworks
Mr. Harsh Binani's main idea was to provide a service that is simple to set up, extensively adaptable, and future-proof. Moving beyond the boring offers of traditional business centres and co-working spaces. It tends to be a company's choice only until it stands on its own, and is a vital consideration. The goal has always been to create fully serviced and customised offices. Where a firm may benefit from high-quality networking possibilities and expand while shaping the office to fit its own culture and ecology in the 'Smartworks' universe."
Mr. Harsh Binani feels that, to keep the industry relevant for developing end-user needs, creative communities and innovative formats may attract newer tribes of local, experimental actors. A creative, synergistic setting like this might assist India's flexible office space sector in advance into the future of work by nurturing an ever-fluid, collaborative space.
Recently, significant global investors with real estate interests and large real estate developers have expressed interest in the sector. As the industry evolves, more of these investments, particularly offshore funds, may emerge. New funding possibilities are anticipated to promote trust, improve financial viability, and ensure the country's future profitability of flexible workplace operators.
Conclusion
The enormous pool of clientele, new centres, and a presence in all major cities are proof of Mr. Harsh Binani and Mr. Neetish Sarda's perseverance and hard work in realising their objective. Mr. Harsh Binani is one of today's most influential leaders, paving the path for entrepreneurs that believe in their vision and want to leave a legacy behind.