Car batteries have a limited lifespan, and understanding it is crucial for vehicle owners. The lifespan of a car battery depends on various factors that we will explore in this article. Knowing how long your car battery can last will help you plan for replacements and avoid unexpected breakdowns.
There is no one-size-fits-all answer. Several factors come into play, such as the type and quality of the battery, driving habits, weather conditions, and maintenance practices. A typical car battery can last anywhere from three to five years under normal circumstances.
By understanding the average lifespan of a car battery, you can proactively monitor its health and take necessary steps to ensure its longevity. Regular maintenance, such as keeping terminals clean and checking for signs of corrosion or leakage, can also extend the life of your battery.
So let's explore how long does the car battery last and equip yourself with the knowledge needed to keep your vehicle running smoothly.
Average Lifespan of Car Batteries: How Long Does the Car Battery Last?
Car batteries are an essential component of any vehicle, providing the necessary power to start the engine and operate various electrical systems. Understanding the average lifespan of car batteries can help you plan ahead and avoid unexpected breakdowns on the road.
On average, the lifespan of car batteries is between 3 to 5 years before requiring replacement. However, it's important to note that several factors can influence the actual lifespan of a battery. Here are some key considerations:
Maintenance: Regular maintenance plays a crucial role in prolonging the life of your car battery. Ensuring proper charging levels, cleaning terminals, and checking for any signs of corrosion can help extend its longevity.

Usage: The way you use your vehicle can impact how long your battery lasts. Frequent short trips or leaving electrical components running while the engine is off may strain the battery and shorten its lifespan.

Climate: Extreme temperatures, both hot and cold, can affect the performance and durability of car batteries. In regions with harsh winters or scorching summers, batteries tend to have a shorter lifespan.
By being aware of these factors and understanding the average car battery life expectancy, you can proactively anticipate when your battery might need replacing. Regularly monitoring your battery's performance and looking out for warning signs such as slow cranking or dim headlights can indicate that it's time for a new one.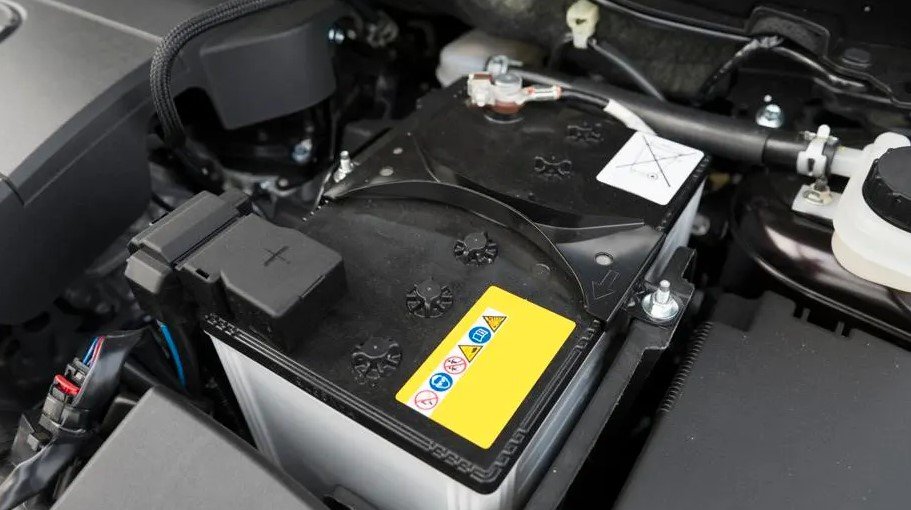 Role of Vehicle Type in Battery Lifespan
Different types of vehicles have different battery lifespans due to variations in electrical demands. Larger vehicles like trucks or SUVs often require more powerful batteries that may have shorter lifespans. Understanding the role of vehicle type helps determine if your battery's lifespan falls within normal expectations.
| Vehicle Type | Electrical Demand | Expected Battery Lifespan | Replacement Frequency |
| --- | --- | --- | --- |
| Small Cars | Low | Several years | Less frequent |
| Trucks/SUVs | High | Shorter lifespan | More frequent |
| Compact Car | Fewer | Potentially longer lifespan | Less frequent |
How Weather Conditions Influence Car Battery Life
Extreme temperatures, both hot and cold, can significantly impact the longevity of car batteries. Cold weather reduces a battery's capacity while hot weather accelerates its chemical reactions, shortening its life.
In cold weather, the performance of a car battery can be compromised due to reduced capacity. The low temperatures slow down the chemical reactions within the battery, making it harder for it to deliver the necessary power to start your vehicle.

Hot weather can also take a toll on your battery. The high temperatures speed up chemical reactions inside the battery which can lead to faster depletion of its components. This accelerated process shortens the overall lifespan of the battery.
Being aware of how weather conditions affect your battery allows you to take precautions and extend its lifespan.
To protect your car battery during extreme cold weather:

Store your vehicle in a garage or use a car cover to shield it from freezing temperatures.

Consider using an engine block heater or trickle charger to keep the battery warm and maintain its charge.

Minimize electrical usage when starting your car by turning off unnecessary accessories such as lights and radio.

To safeguard your car battery from excessive heat:

Park in shaded areas whenever possible to reduce exposure to direct sunlight.

Use window shades or tinted windows to keep interior temperatures lower.

Regularly check and clean any corrosion on the battery terminals as this can worsen under high heat conditions.
Effect of Driving Habits on Car Battery Duration
Driving habits play a crucial role in determining how long your car battery will last. Certain practices can either extend or shorten the lifespan of your battery. Here are some key factors to consider:
Frequent short trips without allowing the alternator enough time to recharge the battery can reduce its lifespan. When you frequently take short trips, the battery doesn't have sufficient time to fully recharge, leading to a gradual decline in its overall capacity.

Consistently driving at high speeds or using power-hungry accessories puts additional strain on the battery. When you drive at high speeds, the alternator has to work harder to keep up with the increased power demand from various electrical components. This constant strain can accelerate the wear and tear on your car battery.

Adapting good driving habits helps maximize your car battery's duration before needing replacement. By implementing some simple practices, you can prolong your battery's life significantly:

Avoid unnecessary idling, as it puts an unnecessary load on the battery.

Minimize the use of power-hungry accessories when not needed.

Opt for longer drives whenever possible, allowing ample time for the alternator to charge the battery fully.
By being mindful of these driving habits, you can optimize your car battery's lifespan and minimize premature replacements. Remember that taking care of your vehicle's electrical system goes hand in hand with regular maintenance and inspections by a professional mechanic.
Warning Signs: When Should You Replace Your Car Battery
A dead car battery can leave you stranded and frustrated. To avoid this inconvenience, it's important to pay attention to warning signs indicating that your battery may be on its last legs. Here are some key indicators that it might be time to replace your car battery:
Dim headlights: If you notice that your headlights are not as bright as they used to be, it could be a sign of a dying battery. Dim headlights indicate that the battery is struggling to provide enough power.

Slow engine cranking: When starting your car, if you hear a slow cranking sound or experience a delay before the engine starts, it's likely due to a weak battery. This sluggishness indicates that the battery is losing its ability to deliver sufficient power.

Frequent jump-starts: If you find yourself needing jump-starts more often than usual, it's a clear indication that your battery is not holding a charge effectively. While occasional jump-starts may happen due to other reasons, frequent reliance on them suggests an underlying issue with the battery.
To ensure you don't get stuck with a dead battery at an inconvenient time or place, proactive measures are essential:
Regularly inspect and test your car's battery after it reaches three years of age.

Look for signs of deterioration such as visible corrosion on the terminals or bulging in the casing.

Consider consulting a professional mechanic who can assess the condition of your battery accurately.
Proper Battery Replacement: Choosing the Right Battery for Your Vehicle
Selecting a replacement battery with the correct specifications and compatibility is crucial for optimal performance. Here are some important factors to consider when choosing the right battery for your vehicle:
Size: Ensure that the replacement battery fits properly in your vehicle's battery tray. Refer to your vehicle's manual or consult a professional at an auto repair shop for guidance on the appropriate size.

Cold-Cranking Amps (CCA): CCA refers to a battery's ability to start your vehicle in cold weather conditions. Consider the climate in which you typically drive and choose a replacement battery with sufficient CCA for reliable starting power.

Reserve Capacity: The reserve capacity indicates how long a fully charged battery can power essential electrical systems if the alternator fails. Higher reserve capacity is beneficial if you frequently use power-hungry features like headlights or interior lights while idling.
To ensure you choose the right replacement battery for your specific needs, consult your vehicle's manual or seek advice from professionals at an auto repair shop. They can provide valuable insights based on your vehicle's electrical system and recommend suitable options.
Remember, when selecting a new battery, it is essential to prioritize compatibility and performance over cost alone. By considering factors such as size, CCA, and reserve capacity, you can make an informed decision that will keep your car running smoothly.
How to Extend Your Car Battery Life: Top Tips and Tricks
Regularly inspecting and cleaning battery terminals helps maintain good electrical connections. This ensures that the battery can deliver power efficiently to start your car. Make sure to remove any corrosion or buildup on the terminals using a mixture of water and baking soda, along with a wire brush.
Avoid leaving lights or accessories on when the engine is off to prevent unnecessary drain on the battery. This includes headlights, interior lights, radio, and other electronic devices. Always double-check before leaving your car to ensure everything is turned off.
Using a trickle charger during long periods of inactivity can help extend your car battery's lifespan. A trickle charger provides a low-level charge to keep the battery fully charged without overcharging it. This is especially useful if you have a vehicle that isn't used frequently, such as a classic car or seasonal vehicle.
In case your car battery does die, knowing how to jump start it properly can save you time and money. Here's a simple step-by-step guide:
Ensure both vehicles are turned off.

Connect one end of the positive (red) jumper cable to the positive terminal of the dead battery.

Attach the other end of the positive jumper cable to the positive terminal of the working battery.

Connect one end of the negative (black) jumper cable to the negative terminal of the working battery.

Finally, attach the remaining end of the negative jumper cable to an unpainted metal surface on your car's engine block away from the dead battery.
Once connected, start the engine of the vehicle with the working battery and let it run for a few minutes before attempting to start your car with the dead battery.
Recharging your car battery after jump-starting is crucial for its longevity. Take a drive for at least 20 minutes or use an external charger designed for automotive batteries.
Advanced Battery Technologies and Their Lifespans
Newer technologies like Absorbent Glass Mat (AGM) batteries offer longer lifespans compared to traditional lead-acid batteries. These AGM batteries are designed to provide superior performance and durability, making them an ideal choice for modern vehicles. They can withstand extended periods of use without compromising their efficiency.
Lithium-ion batteries, although more expensive, have even longer lifespans and are becoming increasingly popular in electric vehicles. These advanced batteries deliver exceptional power and energy density, allowing electric cars to travel longer distances on a single charge. With advancements in technology, the cost of lithium-ion batteries is gradually decreasing, making them a viable option for future car battery needs.
Exploring advanced battery options can provide insights into future developments that may impact car battery lifespans. Researchers are continuously working on improving battery technologies to enhance their longevity and overall performance. By staying informed about these advancements, drivers can make informed decisions.
Conclusion
The lifespan of a car battery can vary depending on different things. On average, car batteries last around three to five years. But this can change based on factors like the type of car, weather, driving habits, and maintenance. It's important to watch for signs that your battery needs replacing, like slow engine cranking, dim headlights, or if it's more than three years old.
To make your battery last longer, try some tips like taking longer trips, avoiding extreme temperatures, keeping the battery clean and secure, and using advanced technology if it's right for your car. Taking care of your battery is important for good performance and avoiding problems. By understanding how to make it last and doing regular maintenance, you can make your battery last as long as possible.
FAQs
How often should I replace my car battery?
The average lifespan of a car battery is typically three to five years. However, it's recommended to monitor its performance regularly and replace it if you experience any warning signs or if it exceeds five years.
Can extreme weather conditions affect my car battery?
Yes, extreme weather conditions such as extremely hot or cold temperatures can have a significant impact on your car battery's lifespan. It's advisable to take precautions during these periods or consider using batteries specifically designed for harsh climates.
Are there specific driving habits that can shorten my car battery's life?
Yes, certain driving habits like frequent short trips or leaving electronic devices plugged in while the engine is off can drain your car's battery faster. It's best to minimize these habits to extend the battery's lifespan.
Can I replace my car battery myself?
While it is possible to replace your car battery yourself, it's recommended to have a professional handle the replacement to ensure proper installation and avoid any potential damage.
What happens if I ignore warning signs and continue using an old battery?
Ignoring warning signs and continuing to use an old, failing battery can lead to unexpected breakdowns or difficulties starting your vehicle. It's best to replace the battery promptly when signs of deterioration arise.