Buy Ledger Nano S: If you are in Crypto, most probably you know more about hard wallet and cold wallet. When it comes to security, always hardware wallet is best. When it comes to best hardware wallet for storing bitcoin and other altcoins, without any doubt, Ledger Nano S is the best selling device.
For a limited time, the world's most popular hardware wallet is available at a special 20% discount! Don't miss out this opportunity and buy yourself peace of mind with state-of-the-art security at an affordable price.
The Ledger Nano S protects your private keys in a certified secure chip, and supports over 700+ crypto assets including Bitcoin, Ethereum, Ripple, Monero and more. The discount is available only for a limited time from 16th October to 22nd October 2018.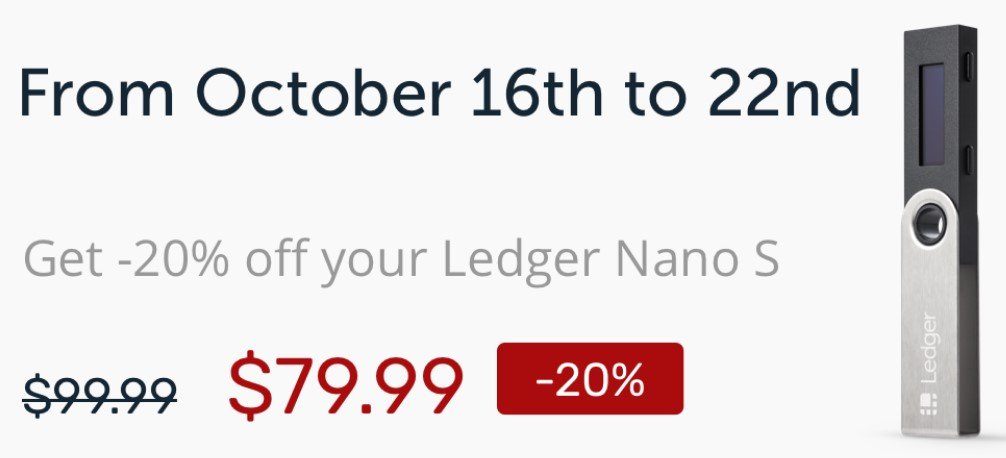 People can get $99.99 Ledger Nano S for just $79.99 which will be shipped to your address and you will get your ledger nano S, the best cryptocurrency hardware wallet in the world in a week.