In Maryland, hunger has become an increasingly pressing issue as a cut to food stamps and rising costs are putting a greater strain on food banks and community organizations. The Emergency Supplemental Nutrition Assistance Program (SNAP) benefits, implemented during the pandemic, expired at the end of February. This left approximately 600,000 to 700,000 Maryland residents who rely on food assistance short of an average of $82 per month.
Prior to the pandemic, the Maryland Food Bank purchased 12 million pounds of food annually for 45 cents per pound. However, for the fiscal year running from July 2022 to June 2023, the food bank anticipates purchasing 25 million pounds of food, with costs nearly doubling to 88 cents per pound. CEO Carmen Del Guerico explains that the average cost of a meal is around $4, which translates to a loss of 20 meals per month for each of the 700,000 individuals using SNAP benefits.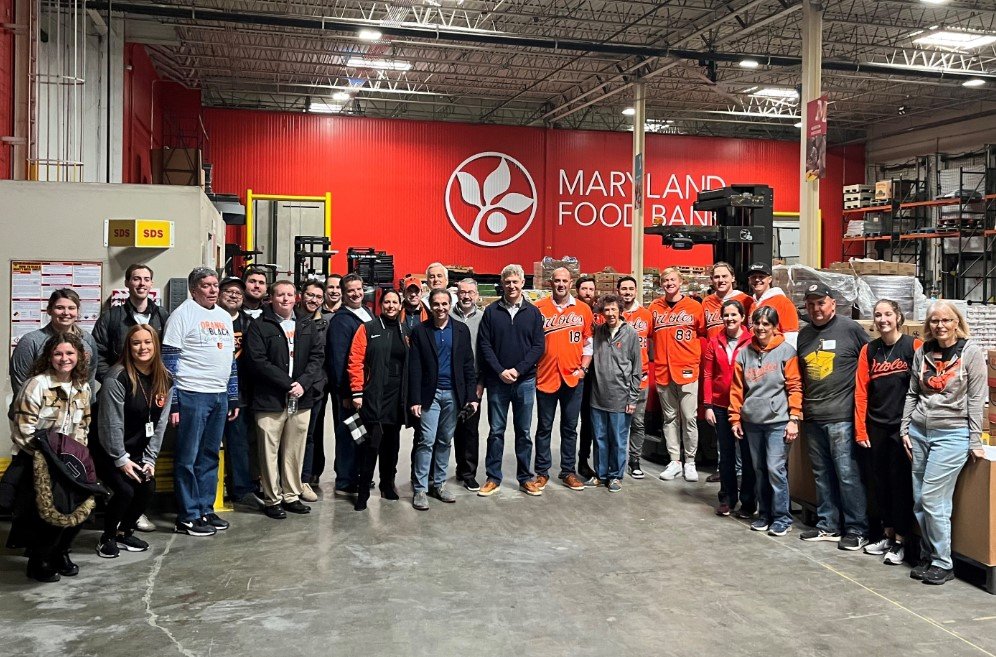 A Growing Hunger Crisis in Maryland
An analysis of census data by the food bank, conducted before the expiration of benefits, revealed that two in five Maryland families reported their children were sometimes or often not eating enough due to unaffordable food. Additionally, 37% of Marylanders found it difficult to pay for usual household expenses in January 2023.
In December 2022, Congress included a clause in a sweeping federal budget bill to end the emergency SNAP allotments at the end of February. The Family Prosperity Act, championed by Gov. Wes Moore, received final approval in the Senate on April 3. The bill offers a $500-per-child tax credit for parents with incomes of $15,000 or less. However, the benefit excludes the poorest families who do not pay taxes.
Increased Demand for Food Assistance
Local partners of the Maryland Food Bank noted a sharp increase in demand after the emergency benefit expired in March. Beans and Bread in Fells Point, which serves breakfast and lunch from Monday to Friday, reported serving 1,752 meals between February 1 and February 15, and then 2,083 meals between March 1 and March 15. Michelle Martin-Jones, Beans and Bread Director of Permanent Supportive Housing, shared that clients were seeking more help with food items and increasingly utilizing soup kitchens to stretch their dollars and make food last.
SNAP benefits exclude immigrants, with few exceptions for refugees. Moreover, most college students are ineligible for SNAP unless they meet specific criteria. Barriers such as scheduling time off work, transportation, and meeting qualifications to sign up for SNAP benefits also contribute to the problem.
The Struggle to Access Benefits
Martin-Jones highlighted the challenges case managers face in helping people access these vital benefits. Many individuals lack transportation, and some spend significant time and effort only to be denied the benefits they need. Across the harbor in Pigtown, which lost its only grocery store in November, Paul's Place Deputy Director Mark Mittelman observed that the charity was busiest at the end of the month when people had exhausted their SNAP benefits and income.
Leroy Gamble, a 43-year-old lifelong Baltimore resident from Cherry Hill, expressed his frustration at the recent SNAP cuts. Gamble, who is homeless, lost around $60 from his monthly benefits between February and March. He described the situation as "ridiculous" and unfair to those who are homeless and hungry, noting that even when they received benefits, it was often not enough.