Neck pain can be due to some injury, poor sleep posture, or exertion. Unfortunately, it can dampen your sleep quality and even life. You can find it hard to drift asleep with a sore neck, therefore it is essential to choose a mattress that makes it easy to fall asleep as well as wake up pain-free.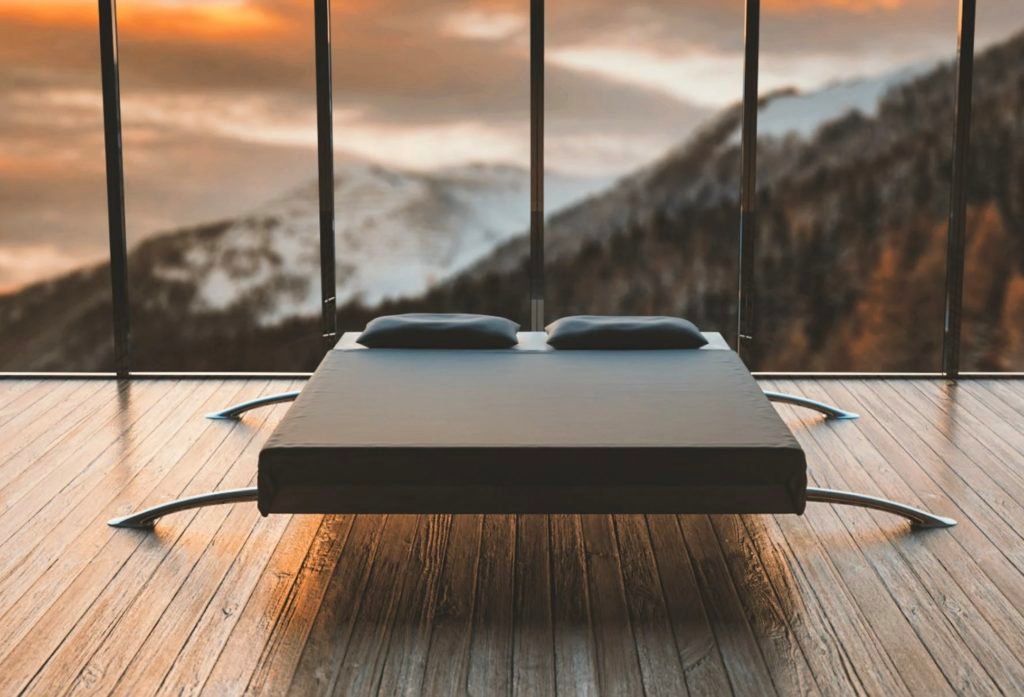 Neck pain can also be due to
Wrong mattress 
Sagging mattresses having a lumpy surface or squeaky coils are signs that your bedding needs a replacement. When you choose the firmness of a mattress consider your body type and sleeping style. 
A soft, top-rated mattress is ideal for side sleepers, while a firm bed helps to support the spines of stomach and back sleepers. Even an unsuitable pillow can cause neck pain in the morning. A pillow supports the neck and head during the night. So, consider changing your pillow, too.
Bad posture 
Daytime and sleeping posture matters, especially for spine alignment. For example, if sitting posture at the office desk is poor then expect a sore or stiff neck in the evening.
Medical conditions or injury
An accident or fall can cause a strained neck. Even spinal issues like slipped discs can trigger neck pain. Weakened muscles, especially when you overlook your posture can contribute to neck pain. 
Neck muscles need physical therapy to strengthen. Pregnant women struggle with a sore neck because of lower back stress and other associated pains and aches due to their condition.
Mattress types suitable for reducing neck pain
What is the best mattress of 2022? Look for a mattress that conforms to your body along with supporting good sleep posture to relieve neck pressure.
Memory foam
The top recommendation for neck pain relief is the memory foam mattress. The material is heat and pressure-sensitive as it conforms to your body curves and relieves the pressure points. There are other mattress types including hybrid and latex, but memory foam is popular due to its low price. 
The traditional memory foam retained body heat but manufacturers have resolved this complaint. Mattresses are infused with heat-wicking materials and cooling gels. The airy-foam mattress is produced with natural, plant-based material.
Latex
Memory foam and latex foam have the same feel, body contouring, and pressure relieving properties. The latex bed is firm and cool, so the sleeper is kept more on the mattress top. Memory foam is produced using some petrochemicals, while latex is all-natural.
The buoyancy of the material resists indentations and sagging. It offers consistent support and comfort all night. It is durable yet costly but the investment is worthy.
Innerspring
There is a coil layer sandwiched between foam padding on both the bottom and the top. This whole structure is covered with fabric. The innerspring mattress is firm and promotes a cool surface. The coil spring is supportive but for chronic neck pain, this is not a correct alternative.
Hybrid
It is a blend of foam and innerspring mattresses. The memory foam forms the conforming top layer, while the innerspring coils offer the necessary support. Usually, the coils are pocketed to avoid the rippling movement on the sleeping surface as one partner shifts.
Hybrid mattresses are more confirming and better cooling. Sleepers can enjoy the bouncy feel instead of the cradling feel. Its drawback is that hybrid is heavy and extremely costly than other mattress types.
Sleeping positions & neck pain
People sleep in three positions.
On their sides – Side sleeping is good for the neck but you need an appropriate mattress and pillow.
On their stomach – Stomach sleeping encourages poor posture, so can exacerbate neck pain. Your head is in an odd position for easy breathing. If this position is held for hours tension accumulates around the neck.
On their back – Back sleeping is good for people to feel relieved from neck soreness. Your spine is aligned properly, so you can benefit from the back-sleeping position.
Adjustable beds & neck pain
With adjustable beds, you can control the comfort level. Raise mattress parts, so sitting up and reading becomes easy. It can ease pressure points and lessen the pain.
People struggling with chronic back pain can raise their legs, which lessens the pressure from their back region. In the same way, sleeping with an inclined head can lower neck pressure and reduce tenderness.