Omega-3 fatty acids are essential nutrients that play a crucial role in maintaining overall health and well-being. These polyunsaturated fats, including eicosapentaenoic acid (EPA) and docosahexaenoic acid (DHA), offer a myriad of benefits for the body.
Omega-3s are vital. They contribute to cognitive performance, memory retention, and mood regulation. These fatty acids have been shown to reduce inflammation throughout the body, which is beneficial for individuals dealing with chronic conditions such as arthritis or inflammatory bowel disease.
Furthermore, omega-3s have been found to support heart health by helping to lower blood pressure and triglyceride levels. By incorporating foods rich in these unsaturated fats into one's diet or considering supplements as advised by a healthcare professional, individuals can promote cardiovascular well-being.
Stay tuned as we delve deeper into the various benefits of omega-3 fatty acids and provide valuable insights on how you can enhance your overall health through their incorporation in your daily routine.
Delving into the Sources: Where Can We Find Omega 3?
Omega-3 fatty acids are essential for optimal health and have numerous benefits. Let's explore some of the food sources where we can find these valuable nutrients:
Abundant in fatty fish like salmon and mackerel:

These varieties of seafood are rich in omega-3s, making them an excellent dietary source.

Enjoying grilled or baked salmon or adding canned mackerel to salads can help increase your intake.

Plant-based sources include flaxseeds, chia seeds, and walnuts:

Incorporating these nuts and seeds into your diet provides a vegetarian or vegan alternative to obtaining omega-3s.

Sprinkling ground flaxseeds on cereals or blending chia seeds into smoothies are simple ways to incorporate these plant-based sources.

Fish oil supplements provide a convenient source of omega-3s:

For individuals who may not consume enough seafood, fish oil supplements offer a practical solution.

These supplements often contain concentrated amounts of EPA and DHA, the main types of omega-3 fatty acids.

Enriched food products like eggs or milk can also contain omega 3:

Some manufacturers fortify certain food items with omega-3 fatty acids to enhance their nutritional value.

Look for labels indicating that eggs or milk have been enriched with omega-3s when shopping for groceries.
By incorporating these various food sources into your diet, you can ensure an adequate intake of omega-3 fatty acids. However, it is important to be mindful of potential mercury content in certain seafood options. Consulting reputable websites or healthcare providers can provide further information on safe consumption guidelines.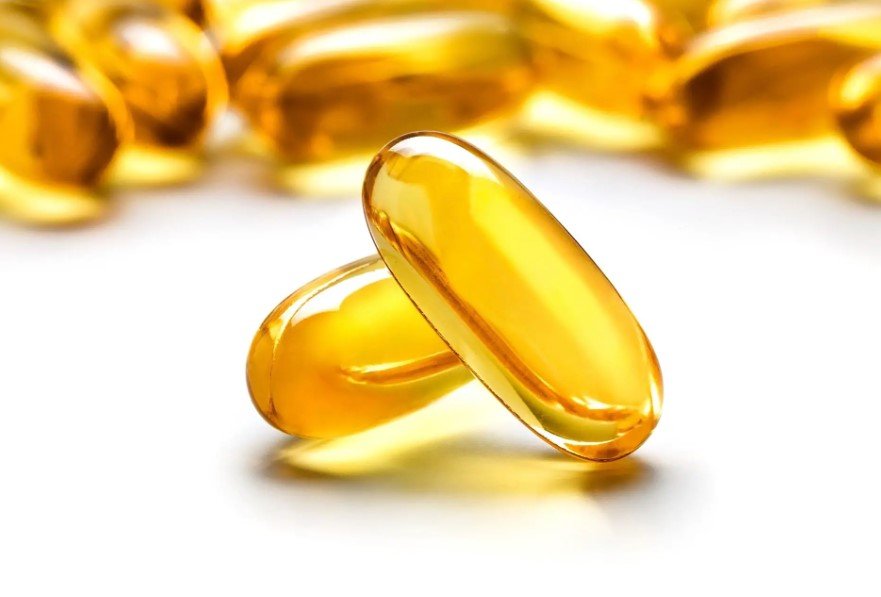 Science Behind Omega 3: How Does it Work in Our Body
Omega 3 benefits the human body in several ways:
Regulating inflammation: Omega 3s are converted into compounds that regulate inflammation, helping to reduce chronic inflammation and its associated health risks.

Cell membrane structure and function: Omega 3 plays a crucial role in maintaining the integrity and functionality of cell membranes. It ensures that cells can properly communicate with each other, allowing for optimal bodily functions.

Supporting communication between cells: By incorporating omega 3 fatty acids into cell membranes, our body can facilitate proper communication between cells. This is essential for coordinating various processes within the body.

Influencing gene expression: Omega 3s have been shown to influence gene expression related to various bodily functions. They can affect genes involved in metabolism, immune system regulation, and even mental health.
Immune system support: Omega 3s contribute to a healthy immune system by promoting appropriate immune responses and reducing excessive inflammation.

Blood sugar regulation: Studies suggest that omega 3 fatty acids may help regulate blood sugar levels, potentially benefiting individuals with diabetes or insulin resistance.
From Heart to Brain: Benefits of Omega 3
Omega 3 fatty acids offer a wide range of benefits for both heart and brain health. Let's explore some of these advantages:
Reduces triglyceride levels, lowering the risk of heart disease: Omega 3 helps decrease triglyceride levels in the blood, which is essential in reducing the risk of heart disease. By keeping triglycerides at a healthy level, omega 3 promotes heart health and reduces the likelihood of heart attacks.

Helps maintain healthy blood pressure levels: Another benefit of omega 3 is its ability to help maintain optimal blood pressure. By incorporating omega 3 into your diet, you can support healthy blood pressure levels and reduce the risk factors associated with cardiovascular disease.

Enhances cognitive function and reduces age-related mental decline: Omega 3 fatty acids are known for their positive impact on brain health. They play a crucial role in enhancing cognitive function and reducing age-related mental decline. Including omega 3 in your diet may improve memory, focus, and overall brain performance.

May alleviate symptoms of depression and anxiety: Studies suggest that omega 3 supplementation may have a positive effect on mental well-being by alleviating symptoms of depression and anxiety. These fatty acids help regulate neurotransmitters in the brain, promoting emotional stability.

Remember to consult with your healthcare provider before making any significant changes to your diet or adding supplements.
Boosting Eye Health: Benefits of Omega 3
Omega-3 fatty acids offer numerous advantages for maintaining optimal eye health. From protecting against age-related macular degeneration (AMD) to reducing dry eye symptoms, these essential nutrients play a crucial role in supporting our vision.
Protects against age-related macular degeneration (AMD): Omega-3 fatty acids have been found to be effective in safeguarding against AMD, a condition that can lead to vision loss in older adults. By incorporating omega-3s into your diet, you can help protect the macula, the central part of the retina responsible for sharp vision.

Reduces dry eye symptoms by improving tear production: Dry eyes can cause discomfort and affect visual clarity. Omega-3s assist in enhancing tear production, thus alleviating dry eye symptoms and promoting better overall eye comfort.

Supports overall eye health by reducing inflammation: Inflammation is often associated with various eye conditions. Omega-3 fatty acids possess anti-inflammatory properties that help reduce inflammation within the eyes, contributing to improved ocular health.

Important for proper visual development in infants: Omega-3s are vital during infancy as they aid in proper visual development. These nutrients support the growth and function of retinal tissue, ensuring healthy vision as children grow.
By harnessing the benefits of omega-3 fatty acids, individuals can enhance their eye health and reduce the risk of developing debilitating conditions such as age-related macular degeneration or experiencing uncomfortable dry eyes. Incorporating foods rich in omega-3s or considering supplements may be beneficial for maintaining optimal vision throughout life.
How Omega 3 Impacts Your Daily Life?
Joint Health: Omega 3 benefits people by reducing stiffness and pain in joints. It plays a crucial role in promoting joint health, making daily activities easier and more comfortable.
Weight Management: Including omega 3 in your diet can aid in weight management. It helps increase feelings of fullness, preventing overeating and supporting healthy eating habits.
Exercise Performance: Omega 3 also enhances exercise performance by reducing muscle soreness. This allows individuals to recover faster after workouts, enabling them to maintain an active lifestyle.
Skin Health: In addition to its other benefits, omega 3 supports skin health as well. It can help reduce acne breakouts, keeping the skin clear and improving overall complexion.
By incorporating omega 3 into your daily routine, you can experience these significant advantages that positively impact your life. Whether it's improving joint health or managing weight, omega 3 plays a vital role in maintaining a healthy lifestyle.
Potential Risks: Are there any Side Effects of Consuming Omega 3?
Consuming omega-3 fatty acids offers numerous benefits for overall health and well-being. However, it is important to consider potential side effects and risks associated with their consumption. Here are some key points to keep in mind:
High doses may increase the risk of bleeding: While omega-3s are known for their role in promoting heart health, taking excessively high doses can thin the blood and potentially increase the risk of bleeding. It is crucial to follow recommended dosage guidelines and consult with a healthcare professional before significantly increasing your intake.

Some individuals may experience digestive issues: In some cases, consuming omega-3s can lead to digestive discomfort such as bloating, diarrhea, or indigestion. These symptoms are typically mild and temporary but if they persist or worsen, it is advisable to consult a healthcare professional.

Fish oil supplements can have a fishy aftertaste or cause burping: Fish oil supplements are a popular source of omega-3s for those who don't consume enough through their diet. However, one common drawback is that they can leave behind a fishy aftertaste or cause burping in some individuals. This effect varies from person to person and can be minimized by choosing high-quality supplements or opting for alternative sources like algae-based omega-3 supplements.

Consult with a healthcare professional before starting omega-3 supplementation: Before incorporating omega-3 supplements into your routine, it is always wise to seek medical advice, especially if you have any pre-existing medical conditions or take medications that could interact with them. A healthcare professional will be able to provide personalized guidance based on your specific needs and circumstances.
Increasing Your Intake: Steps to Incorporate More Omega 3 in Your Diet
Include fatty fish in your meals at least twice a week. Fatty fish, such as salmon, mackerel, and sardines, are excellent sources of omega 3 fatty acids. They provide a convenient and delicious way to boost your intake.

Sprinkle ground flaxseeds or chia seeds on cereals or yogurt. These plant-based sources are rich in omega 3s and can easily be incorporated into your daily meals. Adding them to your breakfast or snacks is a simple and effective way to increase your omega 3 intake.

Snack on walnuts or almonds for a healthy dose of omega 3s. Nuts are not only tasty but also packed with beneficial nutrients, including omega 3 fatty acids. Grabbing a handful of walnuts or almonds as a snack can contribute to meeting your daily requirements.

Consider taking fish oil supplements if dietary intake is insufficient. If you struggle to consume enough omega 3-rich foods, supplements can be a helpful addition to your diet. Fish oil supplements provide concentrated doses of omega 3 fatty acids and are widely available.
By following these steps, you can easily increase your dietary intake of omega 3s and enjoy their numerous health benefits. Whether through incorporating more fatty fish into your meals, adding flaxseeds or chia seeds to your favorite foods, snacking on nuts, or considering supplementation when necessary, there are various options available for boosting your omega 3 levels.
Conclusion
Omega 3s are important for our health. They can help our heart, brain, and eyes. To get more omega 3s, eat foods like fish, walnuts, and seeds. If you can't eat enough, you can take supplements, but ask a doctor first. Adding omega 3s to your diet can have many benefits. Take care of yourself and try them out.
FAQs
Can I get enough omega 3 from plant-based sources?
Yes, you can obtain omega 3 fatty acids from plant-based sources such as walnuts, chia seeds, flaxseeds, hemp seeds, and algae oil. While these sources provide alpha-linolenic acid (ALA), which is converted into EPA and DHA in the body but at a slower rate compared to direct consumption from fish or fish oil supplements.
How much omega 3 should I consume daily?
For adults: Aim for at least 250-500 mg combined EPA and DHA per day.
For pregnant women: Aim for at least 200-300 mg of DHA per day. It's important to note that individual needs may vary, so it's best to consult with a healthcare professional for personalized recommendations.
Can omega 3 supplements interact with medications?
Omega 3 supplements, especially in high doses, can potentially interact with certain medications like blood thinners and antiplatelet drugs. If you are taking any medications or have underlying health conditions, it's crucial to consult with your healthcare provider before starting any new supplements.
Are there any side effects of consuming omega 3?
In general, omega 3 supplements are considered safe when taken as directed. However, some individuals may experience minor side effects such as fishy aftertaste, gastrointestinal discomfort, or an increased risk of bleeding. It's essential to follow the recommended dosage and speak with a healthcare professional if you have any concerns.
Can children benefit from omega 3s?
Yes, omega 3 fatty acids play a crucial role in the development of children's brains and eyes. Including sources like fatty fish or omega 3-rich foods in their diet can be beneficial for their overall growth and cognitive function.