Meta CEO Mark Zuckerberg has suggested that Tesla CEO Elon Musk is not really interested in a cage fight with him, after months of speculation and hype. Zuckerberg said he was ready to face Musk in a legitimate competition for charity, but Musk failed to confirm a date and asked for a practice round instead.
How it all started
The idea of a cage fight between the two tech billionaires emerged in June, when Musk tweeted that he was "up for a cage fight" with Zuckerberg. Zuckerberg, who is trained in mixed martial arts, replied with a screenshot of Musk's tweet and said "send me location". The exchange sparked a lot of interest and excitement among their fans and followers, who wondered if the challenge was serious or just a joke.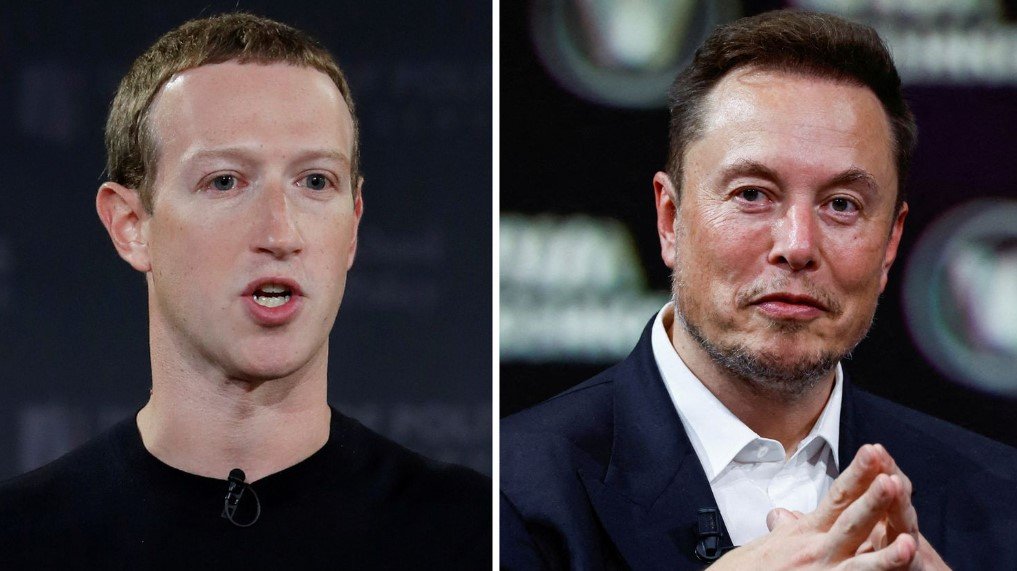 The role of social media platforms
The rivalry between the two tech moguls also involved their respective social media platforms. Zuckerberg is the owner of Meta, formerly known as Facebook, which includes Instagram and Threads. Musk is the owner of X, formerly known as Twitter, which he acquired in 2022. Threads is a text-based conversation app that was launched by Meta in July 2023, and was seen as a direct competitor to X. X sent a cease-and-desist letter to Meta, accusing it of stealing its trade secrets and intellectual property.
Both Zuckerberg and Musk used their platforms to promote the cage fight idea and communicate with each other. Zuckerberg posted photos and videos of his training sessions and his backyard octagon on Threads. Musk posted updates on his weight lifting and his proposed location for the fight on X. He also said that the fight would be livestreamed on X and that the proceeds would go to charity for veterans.
The latest developments
However, the cage fight seems to have hit a roadblock, as Zuckerberg claimed that Musk was not serious about it. On Sunday, he posted on Threads that he had offered a real date for the fight and that UFC boss Dana White had agreed to make it an official event. However, he said that Musk did not confirm the date, then said he needed surgery, and then asked to do a practice round in his backyard instead.
Zuckerberg said he was moving on from the idea and that he would focus on competing with people who take the sport seriously. He added that if Musk ever got serious about a real date and an official event, he knew how to reach him.
Musk has not responded to Zuckerberg's latest post yet. It is unclear if the cage fight will ever happen or if it was just a publicity stunt.