"I am simple. I just need a wardrobe refresh after every 2 months."
If you can relate to the above statement, you probably are a member of the girl clan. To walk parallel with new trends, fashion movements and new viral hacks, we gotta blend in our wardrobe with new trends too. And especially, when it comes to Kurtis, no one likes a boring and outdated ethnic look. After all, Kurtis are our saviours for "Oh my god, what should I wear?" day or "I want to look my best today" day.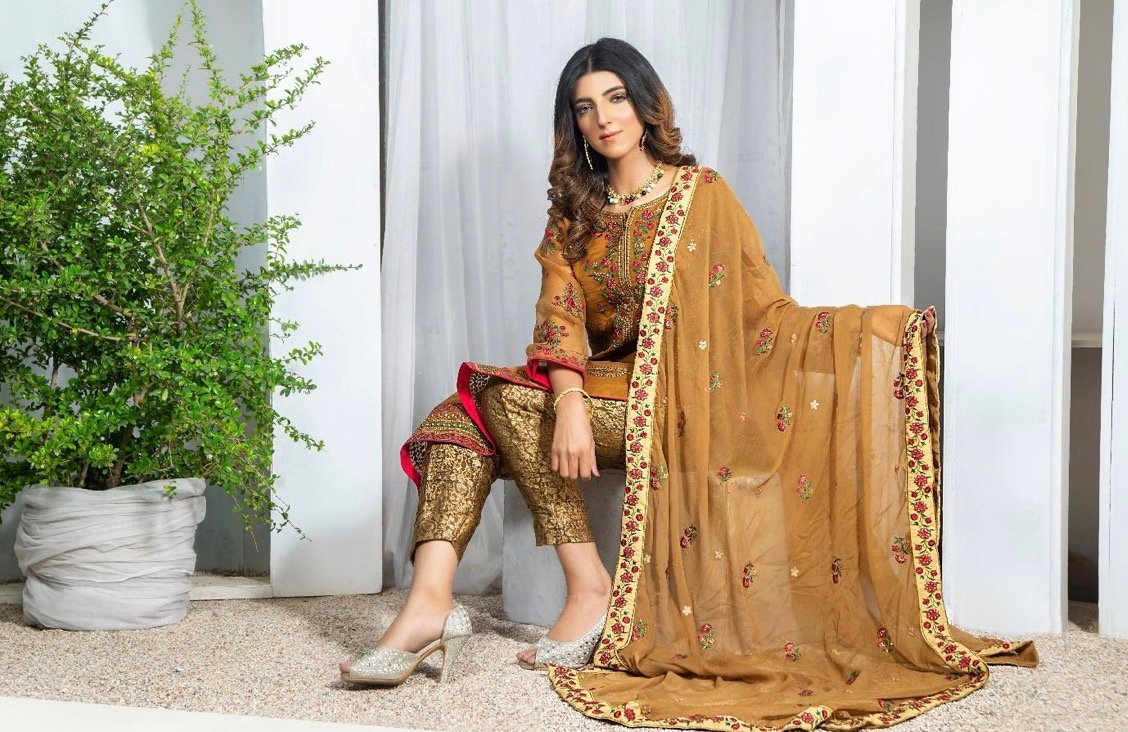 This triggers our guilty pleasure in shopping for designer Kurtis. But, no more girls! Let's be proud of our "wardrobe refresh" sessions and talk about trendy Kurtis for women you need to buy today to keep that trendy vibe alive. 
What will you wear if your best friend just shakes you up with a sudden "wedding is happening" surprise? So, always be ready for sudden festivals or party looks because who knows who is planning a wedding soon! 
Add heavily embroidered women Kurti designs to your wardrobe. To further play safe, you can get these in different colours, patterns and designs of embroidery. For instance, if you are a lover of the "keep it minimal" look, go for light but stylish and graceful embroidery and if you are someone with "I cannot compromise on slaying quotient", add Kurtis with heavy embroidery, embellishment or even banarasi thread highlighting. 
Kurtis With Attached Dupatta

 
Handling dupatta on the DJ floor is so not comfortable and convenient and that's where designer Kurtis with the attached dupatta makes a grand entry. These types of women's Kurti designs give you a modern yet "near to the ethnicity" look. Kurtis with the attached dupatta also give a saree vibe sometimes and we all know how much we love fusion looks! 
Pair these with subtle heels and comfortable earrings for a perfect and complete party look. 
Anarkalis will never go out of fashion. Enhancing every sort of personality, Anarkalis can make everyone extra beautiful. Available in a range of designs, heavy & light embroidery, for daily use simple designs, something different with an optimum proportion of style or for a star-studded day, Anarkalis are just for everyone and for every occasion.  
Add a range of designs from simple to all gammy in your wardrobe to get that new feeling now! 
If you are someone feeling "enough with plain or heavy embroideries" and want an all-new and refreshed look, mirror work Kurti for women can be your mate. These give an all young and classy look with the right vibe of style and charisma. 
As this is a new trend just firming its roots, adding a designer Kurti with a mirror is all you need to add to your wardrobe. This would earn you a front seat in fashion brigades. 
No matter if it's a warm summer day or chilled winter evening, prints are never boring. Getting a number of prints in your wardrobe is all you desire, and we know it! 
So, never forget to invest in printed Kurtis for women. Buy pastel coloured prints, bold and trendy prints and also some classy yet "near the top " prints to elevate personality in minimal effort. Pair these with Punjabi juttis or comfy sandals to get that comfy yet all diva look. 
To all the divas, workaholics and "I am gonna party again", babes, Kurtis are for you! Irrespective of your personality, mood and weather, Kurtis will surely elevate your whole look and give you extra confidence to slay, impress and ace the swag quotient. So, what are you waiting for? 
Get rid of those boring, outdated and subtle Kurtis for once and give our wardrobe a long-needed refresh today. For adding quality embedded with style, always remember to buy from a trusted online platform for Kurtis for women or from real showrooms because you don't deserve a compromise on quality or style.